Sustainable Packaging and Shipping
The popularity of direct-to-consumer delivery has expanded greatly since 2020. Also on the rise is the desire among consumers for eco-friendly packaging. As we've discussed in previous blogs, consideration must be given to all packaging elements. This includes the box or mailer that the product is shipped in, as well as the void fill packaging which protects your products in transit. Committing to sustainability? Then it is time to start looking into eco-friendly options for your void fill.
What is Void Fill?

Void fill, also known as "box filler," is used to cushion and fill empty spaces in packaging so that items stay put during the delivery process. Consumers have been receiving deliveries stuffed with items like plastic bubble wrap, plastic air cushions, Styrofoam inserts, and foam packing peanuts. But many of these fillers rely on non-renewable resources. They also are often made from materials which are not biodegradable and eventually start piling up in landfills. Additionally, these outdated void fill options tend to overlook the customer's unboxing experience.
Paper is the Best Sustainable Void Fill
The unique all-paper void fill choices available today offer a wide range of advantages for your business's sustainability. These options have been developed to help in creating a greener, more sustainable e-commerce industry. In order to compete against rival products which are less eco-friendly, void fill manufacturers are offering options which enhance the unboxing experience and your branding. Choosing these types of all-paper void fills helps with enhancing brand perception, packaging speed, and customer satisfaction because:
Enviropackaging's Favorite Environmentally Conscious Sustainable Void Fill Solutions
Choosing the best void fill solution for your products can be difficult. Your brand has a lot of options, but not all of them are built with sustainability in mind. To help you choose the best solution for your eCommerce brand, we've broken down top three excellent eco-friendly paper void fill options below.
1. SpiroPack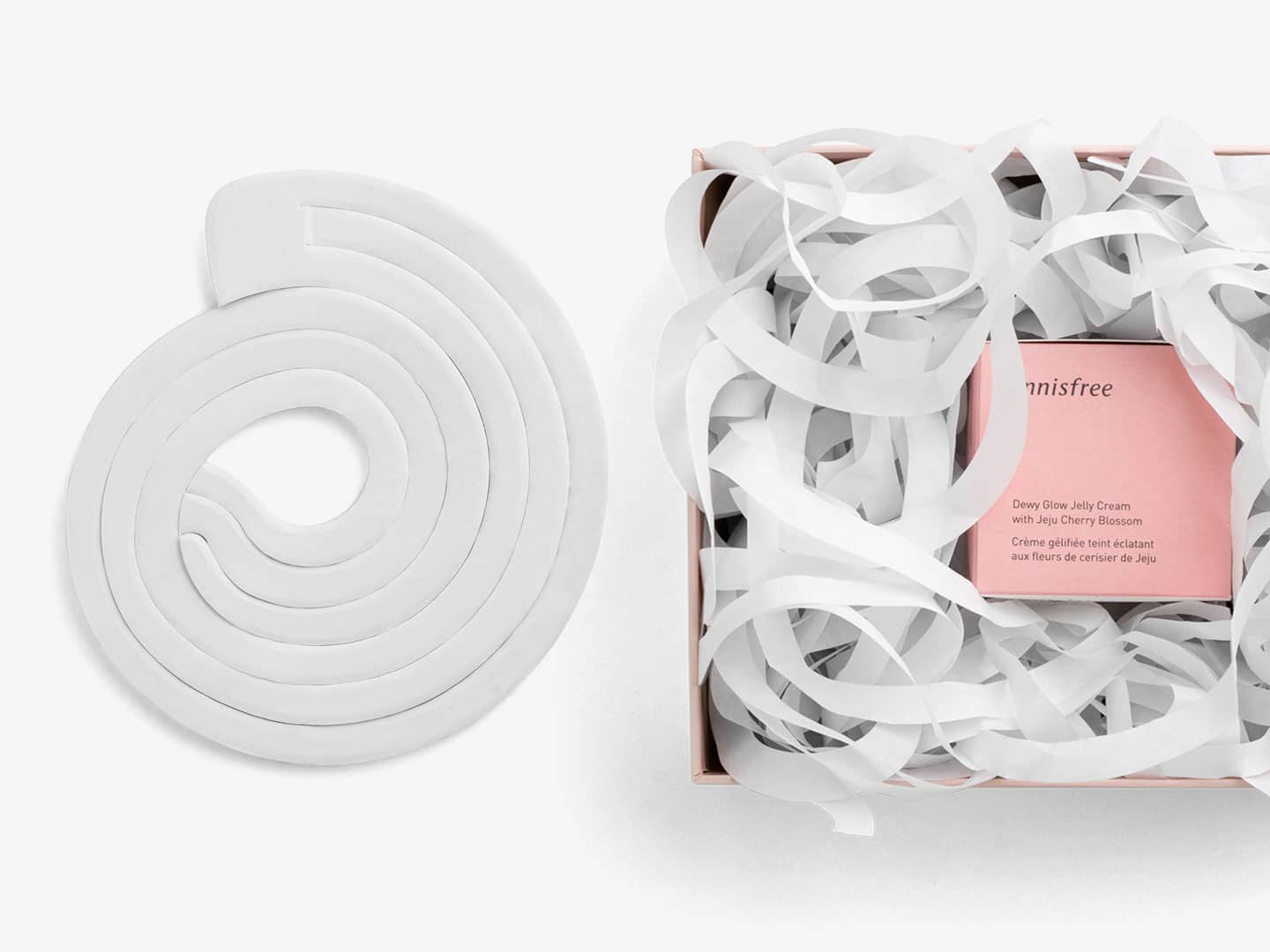 Creating an unforgettable unboxing experience for your products is as easy as lifting and shaking with the innovative swirl-shaped SpiroPack void fill. Each piece is designed with 3 separate swirl channels, allowing the fill to expand up to 10 times the original size. Offering a lightweight, protective cushion for products. To use simply lift, shake to expand spiral shape, and drop it into your packaging. Easy and fast to use, SpiroPack offers a great economical alternative to less eco-friendly fill. It is the perfect choice for e-commerce packaging.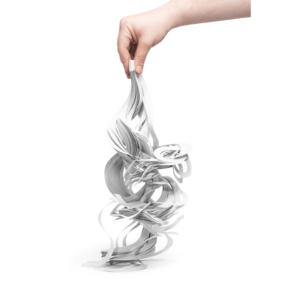 SpiroPack Void Fill is made 100% from paper, is sustainably produced, and is recyclable. This void fill option is also a unique and innovative alternative to crinkle-cut paper fill. Although crinkle paper is more environmentally friendly than plastic box fillers, it takes up a lot of room, makes a dusty mess, and costs more to keep and ship. SpiroPack's patented flat design takes up 80% less space on your packing station than storing paper crinkle shred. It is also cut more cleanly and does not produce dust the way crinkle-cut paper does. The connected spiral design allows for tidy packaging for your fulfillment crew and neater unpackaging and cleanup for your customers.
Create the ultimate unboxing experience and add additional value to your products with SpiroPack!
2. Tissue Paper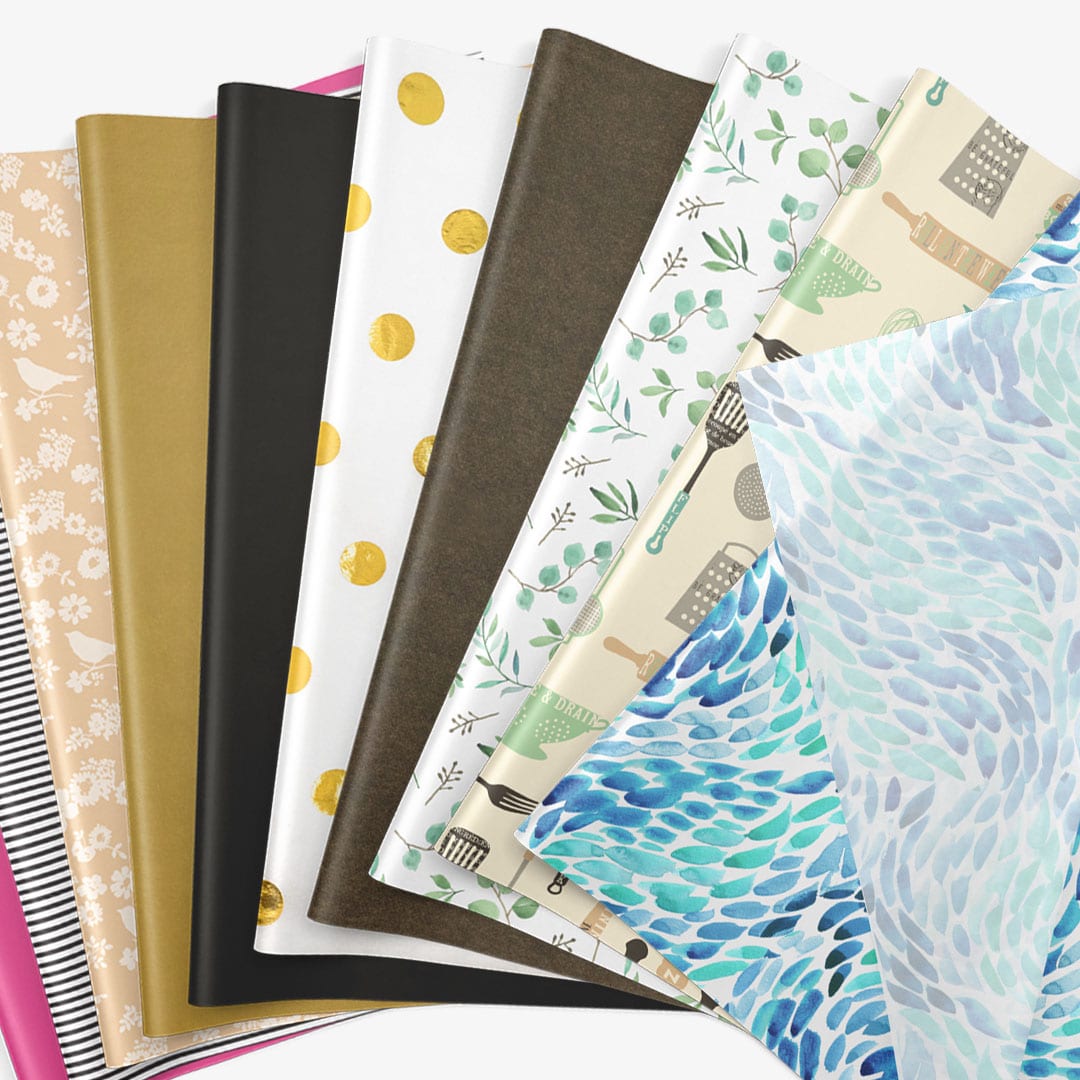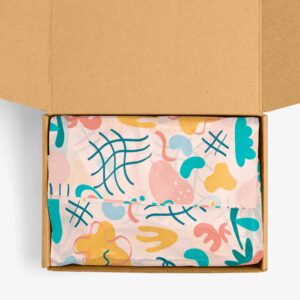 A lovely, eco-friendly, and highly adaptable substitute for plastic and foam wrappers is tissue paper. This classy void fill solution helps in safeguarding your goods, improves impressions of their quality and worth. It also creates an enjoyable unwrapping experience.
For companies looking for paper void fill, Enviropackaging's Tissue Paper options are great because they are:
Conveniently recycled curbside
Developed sustainably – Our tissue paper is FSC® certified
Lightweight – IE: more cost-effective to ship!
Custom branded options are available (link to custom form page)
Customers perceive your products as being of better value or quality
Consumers often save beautiful tissue paper for re-use in gifts and wrapping. Choosing a unique design or creating your own custom tissue paper which appeals to your market can add an additional layer of sustainability to your packaging.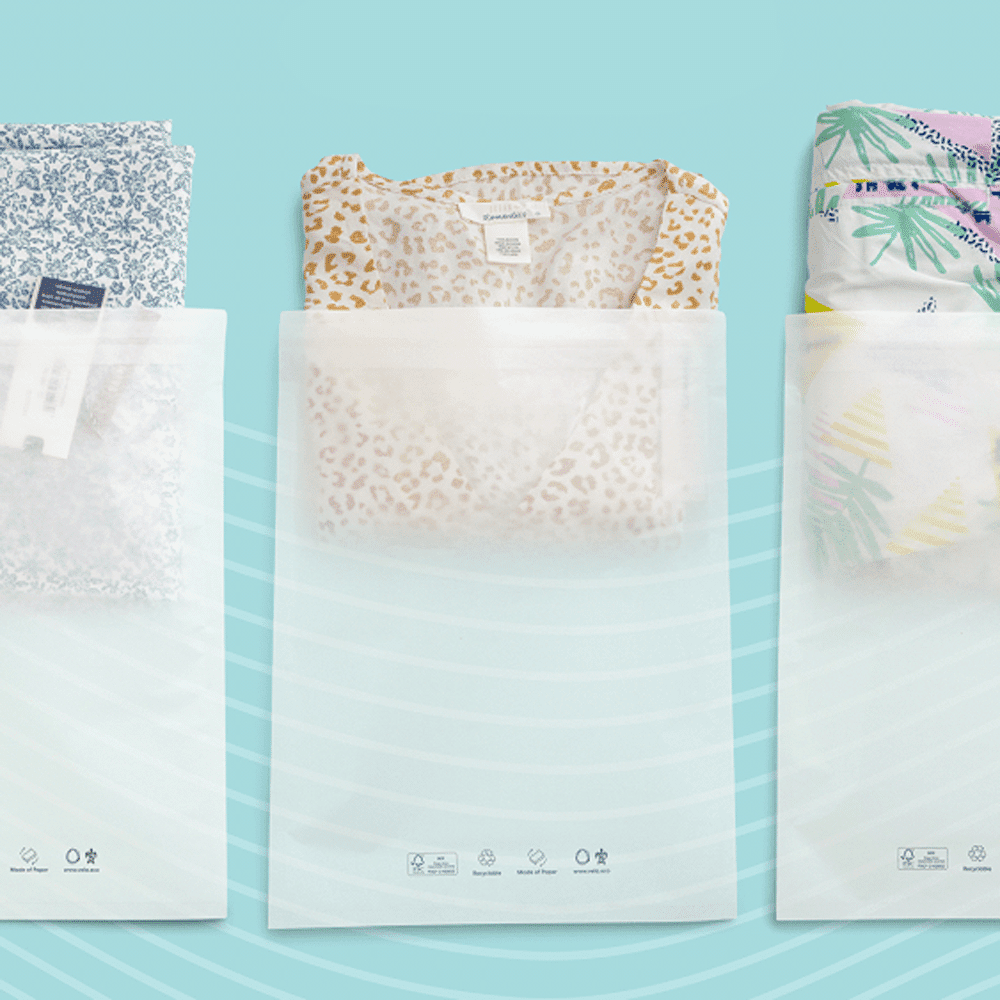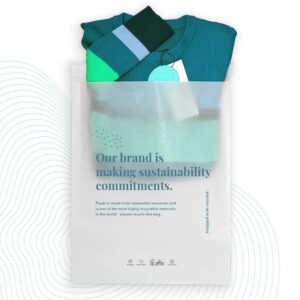 Some e-commerce sale items only need minimal inner packaging for void fill in transit. Perhaps you sell soft goods like clothing and are keeping items separate inside their outer package. Clear plastic poly bags are in heavy use for this application. But this type of packaging is made from single-use plastics and is now piling up in the environment. Thankfully, there is now a paper alternative!
Vela Tissue bags are becoming popular with environmentally conscious companies who are helping to reduce plastics in the e-commerce sphere. We love these bags because:
They are 100% paper
Manufactured sustainably from FSC® certified materials
Transparent enough for barcode scanning and visual inspection
Conveniently recycled curbside
Durable and protective
Weather-resistant
Come in 7 stock sizes
Have concealed vent holes – allowing your package to breathe during transit
Are designed with a full width, recyclable, paper-based adhesive strip
Available with specialized printing in a variety of sizes
Make the Switch!
It's time to switch to paper void fill packaging for sustainable online shopping. Showing your customers that you care about the environment and converting to eco-friendly paper void fill packaging is what we encourage.
The environmentally friendly void fill materials offered by EnviroPackaging adhere to stringent sustainability standards. This includes deliberate waste management, efficient production practices, a dedication to lowering energy and water use, and responsible sourcing. Let us aid you in finding the void fill choice that best meets your demands and upholds your brand's commitment to environmentally sustainable e-commerce packaging.
Get in touch with us to start the discussion and find a new selling point for your company.