Introduction to Kraft Paper
Brown kraft paper packaging seems quite humble in high-tech modern society. But with increasing awareness and focus on preserving the environment for the future, it is worth diving into the material a little deeper.
Single-use plastics, while convenient, are becoming more recognized for the hazards that they are. Their manufacture, use, and non-biodegradable nature has led to massive landfill problems as well as seriously troubling pollution in the earth's oceans. Non reusable, non-recyclable plastics are slowly being phased out of widespread use by conscientious businesses, and by world governments regulating or banning their use.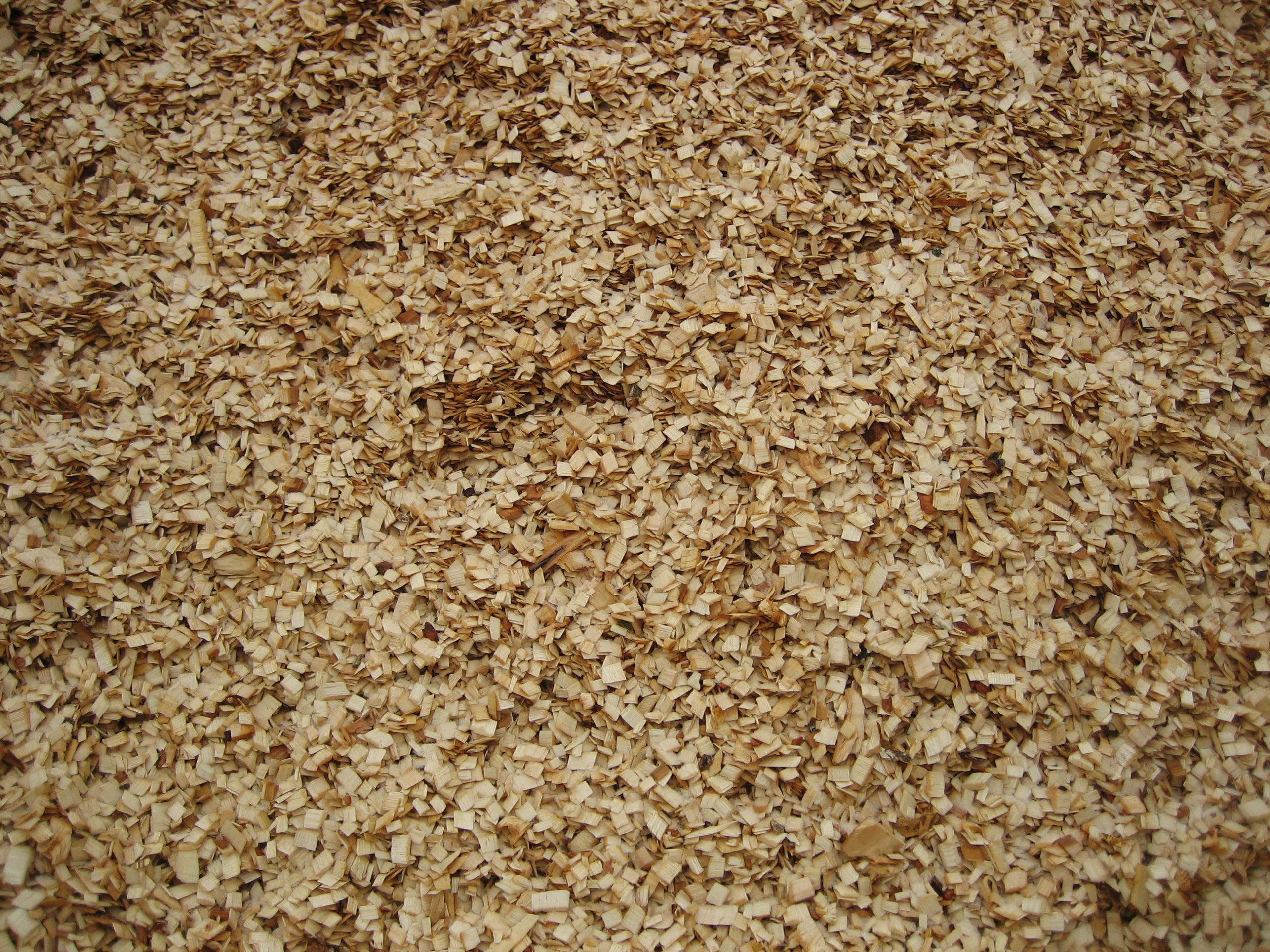 An excellent and strong alternative for your packaging needs is kraft paper. In its virgin form, it is made by a special pulping process of softwood chips which removes most of the natural lignin from the wood. This results in stronger bonds of the material fibers at the molecular level, giving the paper a much higher tensile strength than most other papers. Kraft products are highly recyclable as well, and can be pulped again and again, making it a sustainable choice.
The Colors of Kraft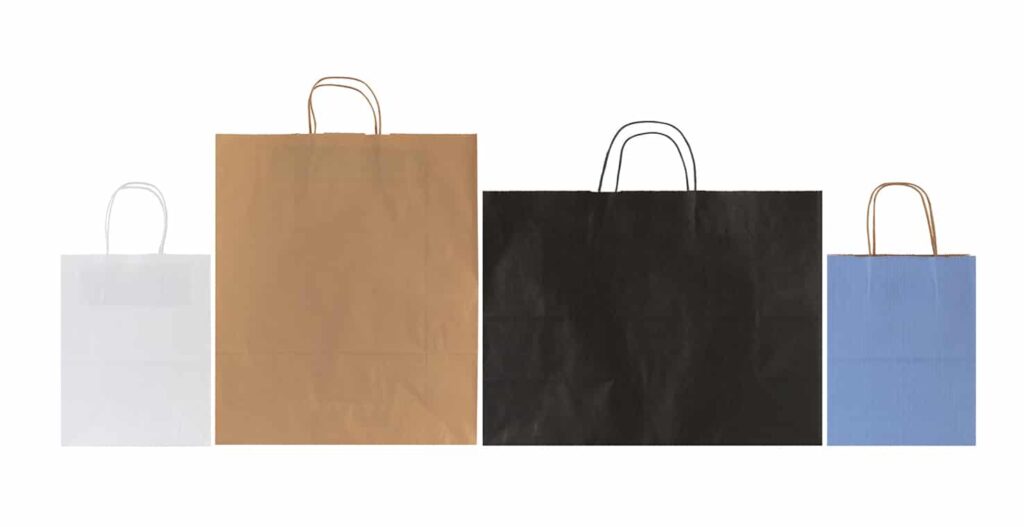 Traditional kraft paper is a rich natural brown color. When used in marketing and branding, it makes an immediate statement to consumers that the brand is eco-conscious. When printed on, the paper makes liquid/water-based ink colors appear darker. With careful design planning this fact can be used to visual advantage. It is also naturally a wonderful deep base color for printing with opaque methods like foil hot stamping. White or metallic foils stand out especially well on this material.
Kraft paper can also be bleached to bright white. While not quite as strong as brown kraft, it is still stronger than regular white papers with their higher lignin content. White kraft makes for beautiful true-color imprinting for packaging and is very versatile. Have a look at our collection of white kraft paper bags and tissue paper.
Another option for packaging made with kraft paper is tinted kraft. Check out our solid tinted kraft bags and striped tinted bags for some inspiration! This type of packaging comes pre-colored and is a great base for imprinting with the hot stamp process, or for affixing contrasting labels to.
Kraft Paper: More than Bags!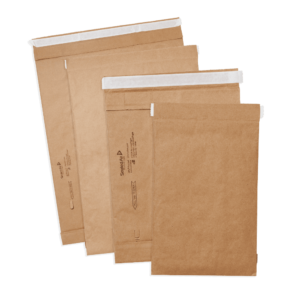 The benefits of kraft don't stop at paper and bags! The inherent strength of kraft and its unique makeup makes it excellent for layering and being formed into a thicker substrate known as kraft paperboard. This is used to make sturdy items like kraft mailers, padded mailers, gift boxes, and apparel boxes.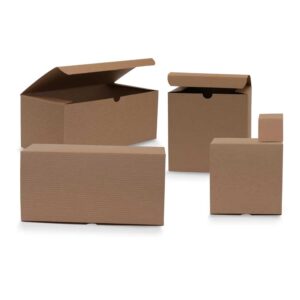 These types of packaging benefit from the strength of kraft and maintain the same natural look as kraft paper. They can be imprinted just as well and come in a wide variety of shapes and sizes.
Consider Sustainable Kraft

We hope that you will consider the benefits of this sustainable material for your packaging needs. All of Enviropackaging's kraft paper products are recycled and recyclable, and many are reusable too! We carry FSC Certified kraft tissue papers which are 100% recycled, being made entirely from post-consumer and post-industrial waste. So, if you're making the switch from plastics, consider kraft!
Personalize Now or Design Fully Custom Kraft Paper Packaging
EnviroPackaging's expert packaging team is here to guide you through making the best choices for your business. Are you looking for blank stock kraft paper packaging that's versatile and simple that you can embellish yourself? Or are you seeking something from our specialty lines which we can imprint for you with the highest quality in the volumes you need? Or perhaps you're needing from-scratch fully custom retail packaging made to fit your products exactly and to stand out in a crowded marketplace? We have you covered!

Custom sizing, full-color all-over printing, and more! 10k minimum order.