ABOUT US
About
Enviro
Packaging
One Piece of a Much Larger Puzzle
We provide self-sustaining, recyclable packaging products.
Sustainable, recyclable, biodegradable packaging solutions are what we are made of.  Understanding that as inhabitants of this planet the amount of waste we produce as individuals is one of the key issues that we focused on.  As the expansion and popularity of online shopping goes, we saw an increase in packaging products and the waste they can produce.
In order to balance things, we saw an opportunity to contribute and make a difference to assist in delivering recyclable, biodegradable, and sustainable packaging products.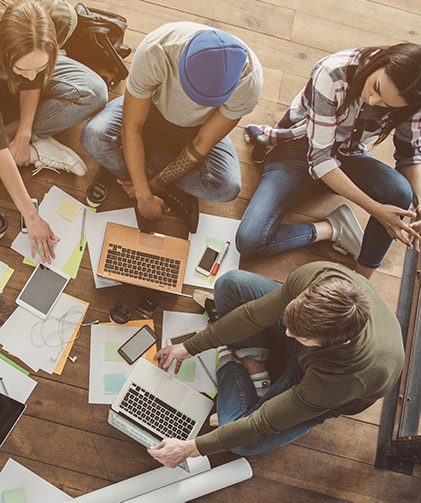 This is Who We Are
EnviroPackaging is a company composed of motivated professionals with one goal in mind… to supply recyclable, biodegradable, and reusable packaging solutions for a greener cleaner earth.
With the increasing demand for online shopping and packing productions at an all-time high, we see the number of waste products that are produced each year just in the U.S alone.  Understanding this problem was the easy part, finding a viable solution to have alternative packing materials that can perform or outperform traditional ones was the challenge.
Research and development led us to finally deliver on packing products made of recyclable materials, with most of them being naturally compostable and or recyclable.  Enviro Packaging is not only a business but a movement to supply retailers and small businesses with environmentally friendly packaging materials which help to eliminate waste and pollution.
Mission Statement
Our mission at EnviroPackaging is to give retailers & Businesses alternative Eco-friendly packaging solutions with understanding, care, and trust.
Our Core Values
Integrity
Much like the armed forces, integrity is our beacon. We stand behind our products, our goals, and our statements as a company.
Commitment
We are strongly committed to bringing you the best and quality products at affordable prices. Our team is and will always be here to help you answer all your questions and concerns.
Compassion
We care a lot about the environment. Our main objective is to help the earth and halt the destruction of wildlife habitats.
Teamwork
Strength in numbers, we are pieces to a puzzle that leads the way in sustaining eco-friendly packaging products
Environmentalism
Preservation of our planet. The main reason we exist is to bring customers a new option in packaging products that will help to preserve the environment.
Innovation
We will bring you the best and most innovative eco-friendly packaging solutions. Our products will go through rigorous tests to ensure quality expectations.
Family Oriented
Whether it's environmental, work, or the people you cherish. Family is extremely important to us just like making time for them.
Want to learn more? Read about our EnviroVision.
Re-Usable Packaging
Recyclable Packaging
Biodegradable Packaging
Recycled Packaging
Re-Usable Packaging
EnviroPackaging caries a wide range of bags and mailers that can be re-used.  Our 1mil+ thick bags and non-woven bags can be used multiple times before being retired to a landfill. Our mailers have a double pull tab, allowing you to re-use them and ship again. Our mailers also making returns easy and less wasteful. We encourage you to re-use products to cut solid waste by up to 88%.
Recyclable Packaging
Getting the most out of products is something we strived for our products.  We have packaging products that can be used more than once in order to maximize efficiency and reduce the need for additional products. Once the life of the product is complete, simply drop it off your local recycling bin. Please refer to your local ordinances to see the best and most efficient way to recycle near you.
Biodegradable Packaging
We have adopted nature's way of recycling waste and applied it to almost every product we have to offer.  If you take a look at our products the vast majority are naturally biodegradable, which means if they don't make it to the recycle bin, they will decompose naturally and eliminate waste. Biodegradable products, such as those made from kraft paper, will naturally decompose in 2-6 weeks, making paper products one of the most healthy for our environment. Our kraft paper products can be curb side recycled or simply dropped into a compost bin.
Recycled Packaging
We are committed to delivering recycled packaging products. We offer a wide variety of retail and food service bags, mailers, and packaging supplies that are made of recycled products. For information on recycled content, please refer to individual product pages, or contact our team of experts.
Be the first to get discounts and product news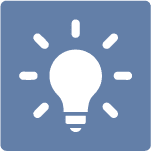 Inspiration
Bring us your packaging
ideas, logos, colors and
type of products.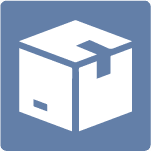 Packaging
Choose from sizes,
shapes, and
customization options.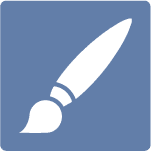 Customization
Preview how your
branding will look before
you order.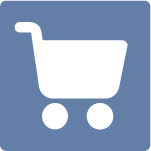 Online Order
Easily place your order on
our website for your
convenience.
CONTACT US
2980 Enterprise Street
Brea, Ca 92821
9520 Eubanks Road, Portland TN 37148
Be the first to get discounts and product news