Enviropackaging Sustainable Vision Statement
Envirovision
At EnviroPackaging, we combine innovation, efficiency, professionalism, and environmental stewardship to reach a common goal: to see a world without packaging pollution. We understand the incredible amount of waste produced in the United States and decided to take a stand to ensure a cleaner future for all.
Packaging is the largest end-use market value at just over 40% of total plastic usage in the United States, alone. Plastic packaging harms the environment, wildlife, and human health. We knew in order to see an end to harmful packaging, better options had to be introduced to the market in an effective way.


Waste in landfills contributes directly to climate change. Landfills emit various greenhouse gases, especially carbon dioxide, which has been shown to support and accelerate climate change. In addition, EPA estimates that 14% of human-caused methane is caused by landfills, making it the third-largest human-caused methane source globally. For these and many other reasons, it is important to reduce the amount of waste disposed of in landfills, as well as advocate for better waste management solutions.
Our vision involves providing businesses and manufacturers with packaging that is environmentally friendly on all fronts. Packaging that is durable, yet biodegradable and highly recyclable. To ensure quality, our products are fully tested to withstand packaging and shipping procedures. Our company mission is to collectively save the planet, one package at a time. With packaging designed to help reduce waste, we roll our sleeves up together.
EnviroPackaging offers an affordable yet effective solution to packaging waste with values not seen in our sector. We envision a future where we are the face of sustainable business practices. We do this by offering resources for retailers to utilize the best in sustainable packaging, but also the best in packaging guides and education. Whether our customers are in Ecommerce, retail, cosmetics, jewelry, apparel, or others, they can feel confident in their environmental impact and professional appeal.
We believe quality products can go hand in hand with biodegradability and recycled materials. All our packaging products are 100% recyclable in order to help eliminate waste. Just put them in the recycle bin and feel good about your contribution. Our vision includes seeing a future where the production of virgin materials ceases or is dramatically slowed. All of Enviropackaging's products have either recycled by-products, are biodegradable, reusable, or are fully recyclable.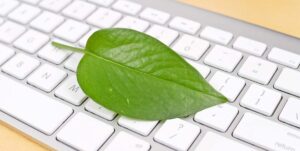 By recycling materials to their fullest potential, resources like water, trees, and energy are conserved and sustainably managed. This creates a circular supply chain that decreases the number of materials sent to landfills, where a large majority escape into the environment, polluting ecosystems and waterways.
Our future and the future of packaging should be a sustainable one, that does not exploit ecosystems, wildlife, or humans. Our vision is clear, and we measure the success of our business not on profit alone, but on how well we convey the message of the importance of reaching sustainability in all business practices.
We understand that the green movement has inspired something deep within consumers: a connection to nature, and to a green future that we all wish to be a part of. By offering sustainable packaging resources to retailers and suppliers, we directly support the growing desire of consumers in supporting businesses that have a positive environmental and social impact.
At EnviroPackaging, we believe that businesses and retailers want to do better by the environment, and we envision a future where they can be profitable and sustainable. As the rise in online business continues, we want all emerging and current businesses to know the future of successful business is in sustainability. Businesses need to partner with other companies that will support their environmental goals, which is why community and networking are so important to us.
This ties in with our core values that we remember each day as we grow our business and our positive environmental impact. An impact that we hope and envision future companies and manufacturers are inspired by and adapt themselves.
Our Core Values
Integrity: Much like the armed forces, integrity is our beacon. We stand behind our products, our goals, and our statements as a company.
Commitment: We are strongly committed to bringing you the best and quality products at affordable prices. Our team is and will always be here to help you answer all your questions and concerns.
Compassion: We care a lot about the environment. Our main objective is to help the earth and halt the destruction of wildlife habitats.
Teamwork: Strength in numbers, we are pieces to a puzzle that leads the way in sustaining eco-friendly packaging products
Environmentalism: Preservation of our planet. The main reason we exist is to bring customers a new option in packaging products that will help to preserve the environment.
Innovation: We will bring you the best and most innovative eco-friendly packaging solutions. Our products will go through rigorous tests to ensure quality expectations.
Family Oriented: Whether it's environmental, work, or the people you cherish. Family is extremely important to us just like making time for them.
Not only do we feel that these values create a great workplace for all of our current staff and future staff, but we know these values are central to the evolution of a sustainable society that works for all of us. It is possible to create a packaging supply chain that is circular and offers more options. We are committed to being at the forefront of that future that we know is on its way.
A sustainable future that reduces, or even stops packaging waste is possible. We hope to see our customers, and other businesses advocate for the importance of the future, as well as the benefits that we all will reap when we get there!


Social Responsibility
Enviropackaging believes that responsible practices organically create genuine value. This belief fuels our commitment to conduct business in a conscientious manner, respecting socially embraced standards in terms of ethics, human rights, workplace practices, and environmental issues. Our stance on these topics is unwavering, therefore we expect our vendor's values and practices to align with ours.
Environmental Stewardship
"Human activities inflict harsh and often irreversible damage on the environment and on critical resources. If not checked, many of our current practices put at serious risk the future that we wish for human society and the plant and animal kingdoms."
Enviropackaging understands that we are all in this together; one earth family making sustainable choices. Offering environmentally friendly alternatives is important to our company. We strive to demonstrate our commitment to doing our part in helping improve the health of our planet.
In addition, our current strategy is to introduce products designed to sustain repeated uses and which are made from recycled materials or renewable materials. Our goal is to provide our customers with products that will provide repeated exposure for their promotional message while also minimizing waste.
Enviropackaging strives to achieve Customer loyalty while increasing our presence and market position. This endeavor is undertaken with a commitment to "GO THE EXTRA MILE" in producing sustainable and environmentally friendly products, providing exceptional custom printing, and ensuring our customers' satisfaction.
Be the first to get discounts and product news