Ultimate Guide to Poly Mailers
What is a Poly Mailer?
A poly mailer is an envelope made from plastic that is extremely thin and flat. They're used to ship apparel and other soft goods like socks, clothes, and fabrics. Polymailers might seem exactly the same, but actually, they're very different. Polymailers come in different sizes, thicknesses, colors, and textures. There are different types of poly mailers, such as virgin, 100% recycled and Bioplastic poly mailers. Polymailers have different features, such as tear resistance and puncture resistance. Additionally, poly mailers are made from different materials, such as Polyethylene (PE) or Polypropylene (PP). So there's a lot of difference between polymers.
Poly mailers are essential for businesses and individuals looking for a versatile shipping medium. Poly mailers are light weight, take up minimal space, and can save you on shipping cost.
Also called mailing bags, poly mailers are typically the most cost-effective way to ship soft goods. They are water resistant, durable, and easy to open once received by your customers.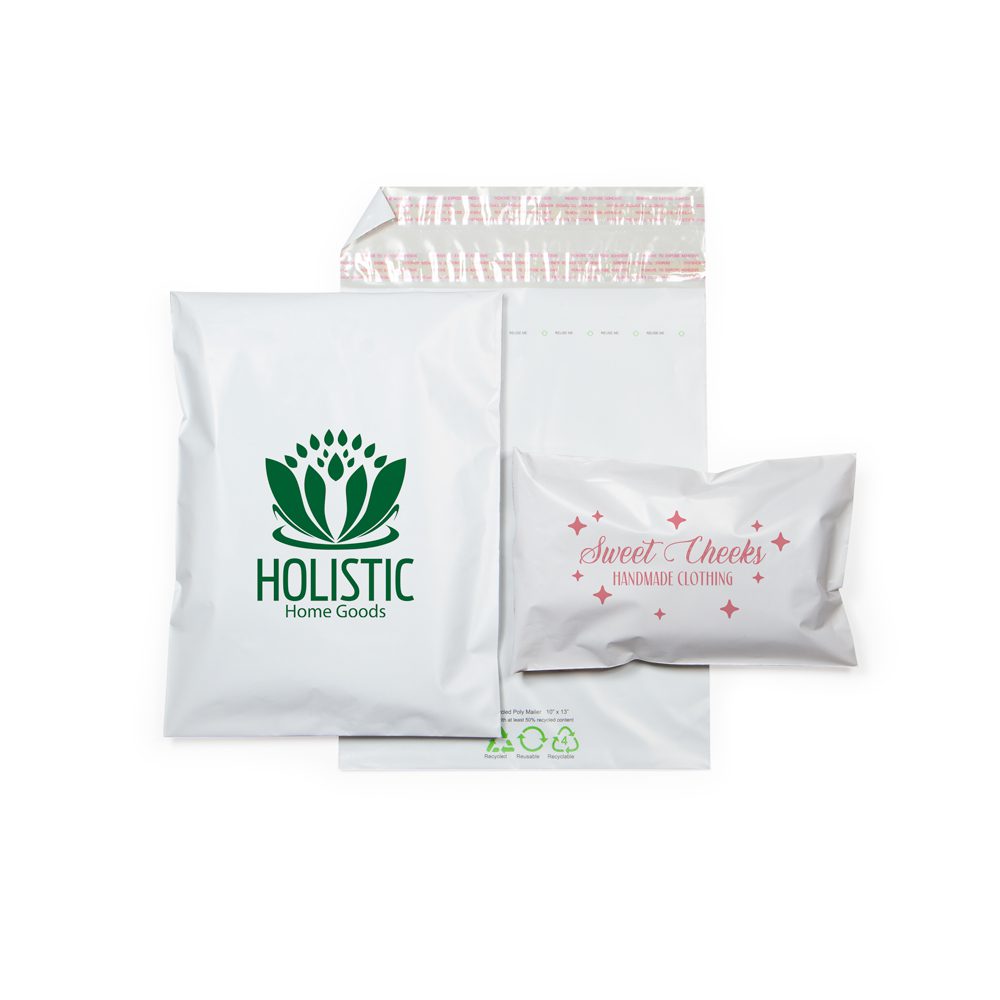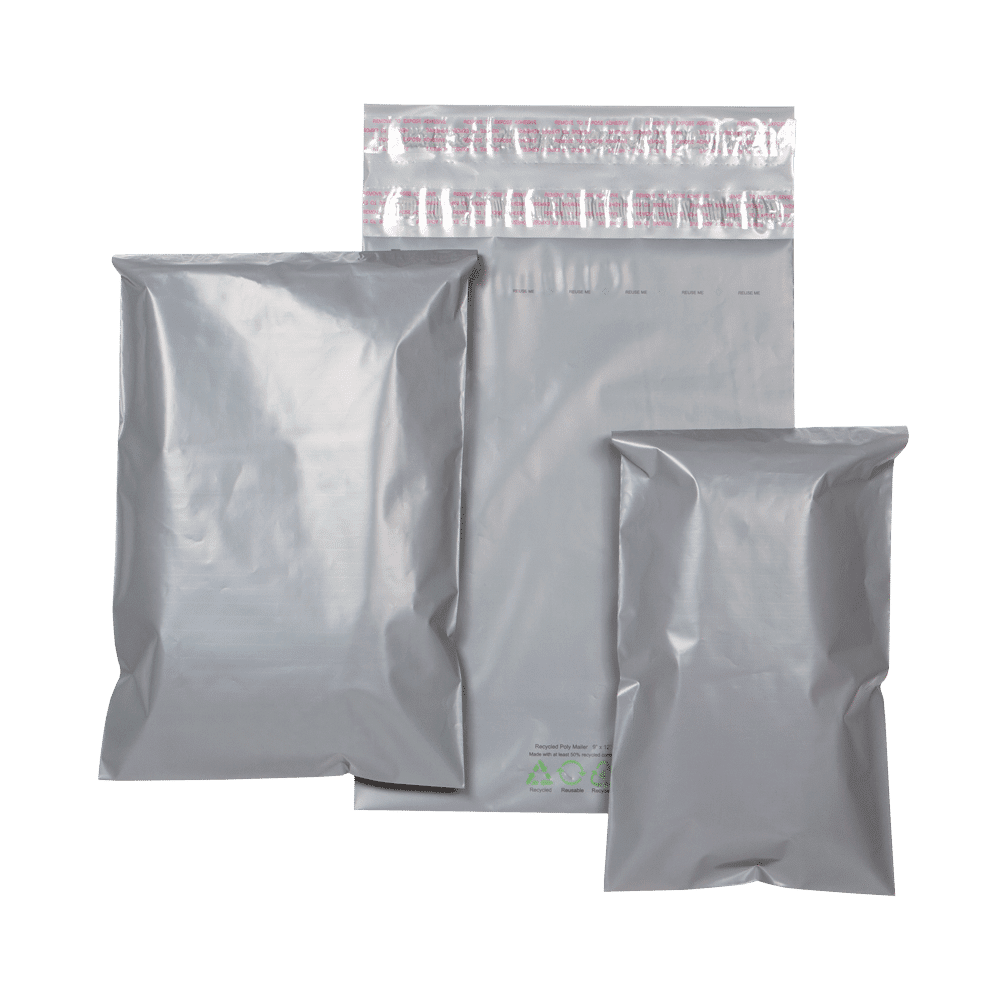 Customers of EnviroPackaging in various niches and businesses highly recommend our poly mailer options. This includes those shipping apparel, cosmetics, health and beauty products, small electronics, jewelry, vitamins, and more.
However, you may be unsure of what to look for when choosing a supplier that offers poly mailers, especially if sustainability is important to you. We're breaking down everything you need to know about poly mailers, what to look for, and how to work with a reputable distributor.
Contact Us to Customize your Poly Mailer today!
The Different Types of Poly Mailers
There are three types of poly mailers most favored on the market.
Virgin
100% Recycled
Bioplastic
Virgin poly mailers are constructed by using virgin petro-based polymers (LDPE), and are not made with any pre or post recycled consumer materials. These mailers are recyclable after use, but are not compostable. However, out of these three options, virgin mailers have the highest carbon impact. If sustainability is an important piece of your business model, virgin poly mailers would not be the best option.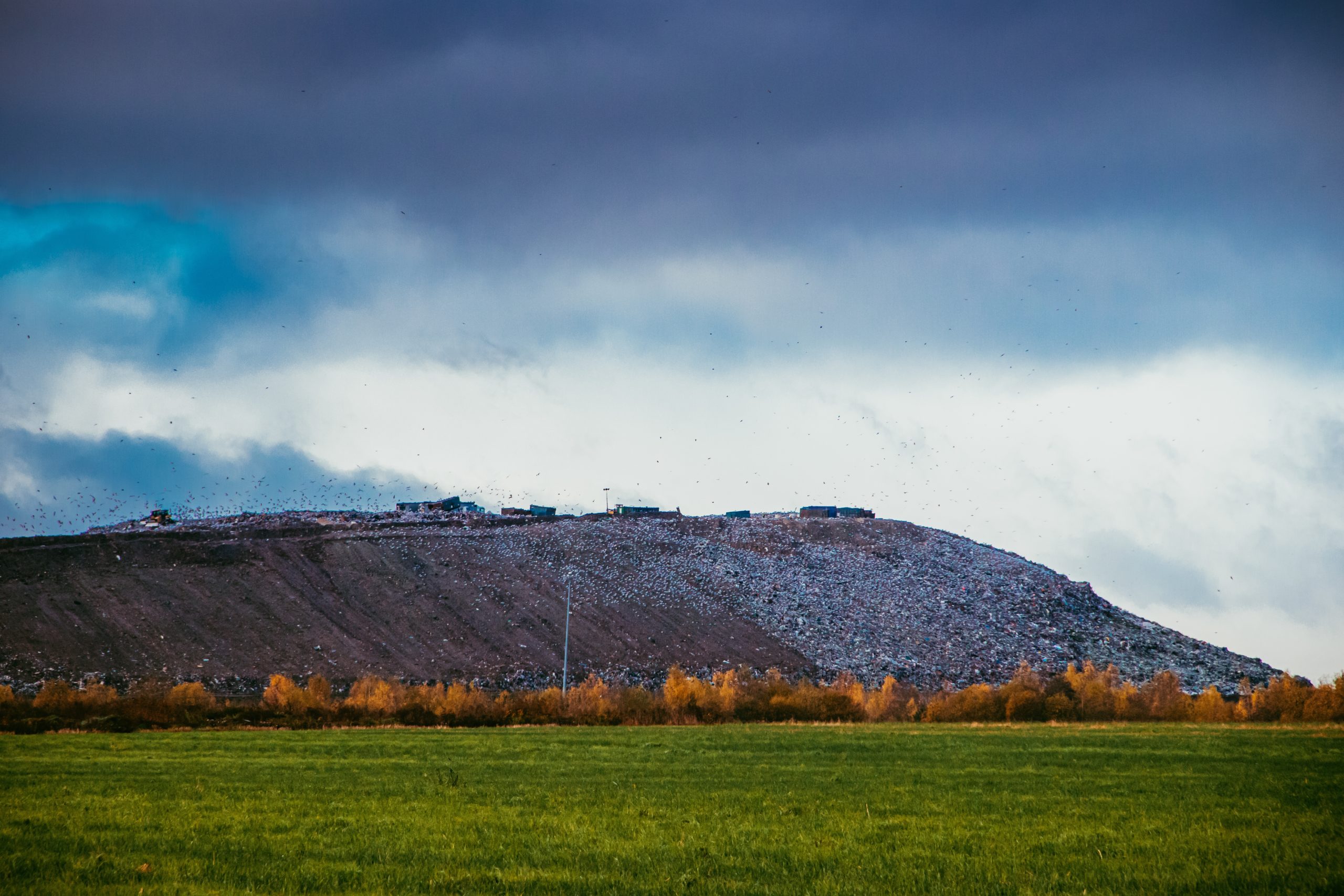 100% recycled poly-mailers are made using recycled material from post-consumer waste to divert waste from landfills and conserve resources. These mailers are recyclable once again after use. They are just as durable and multi-useful as other poly mailers, but result in the lowest environmental harm of these three options.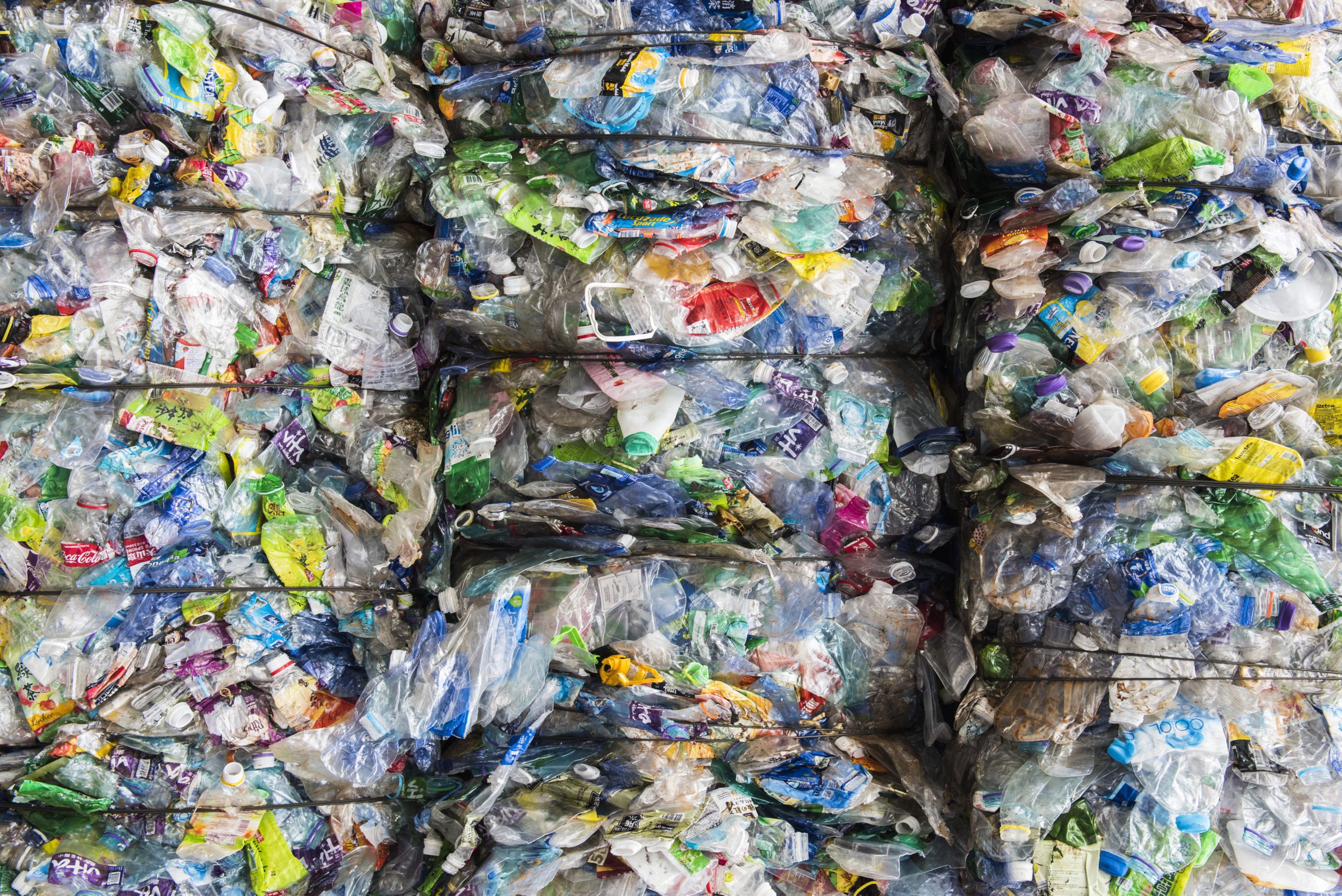 Bioplastics are created using a combination of corn-based and peto-based polymers. They are not recyclable and are meant to biodegrade. However, it has been found that unless they are exposed to the right conditions (like in a composting facility) they do not degrade well or quickly. Most people do not have access to a composting facility where these materials can be taken. While they are great in theory, in practice they have caused their own set of problems.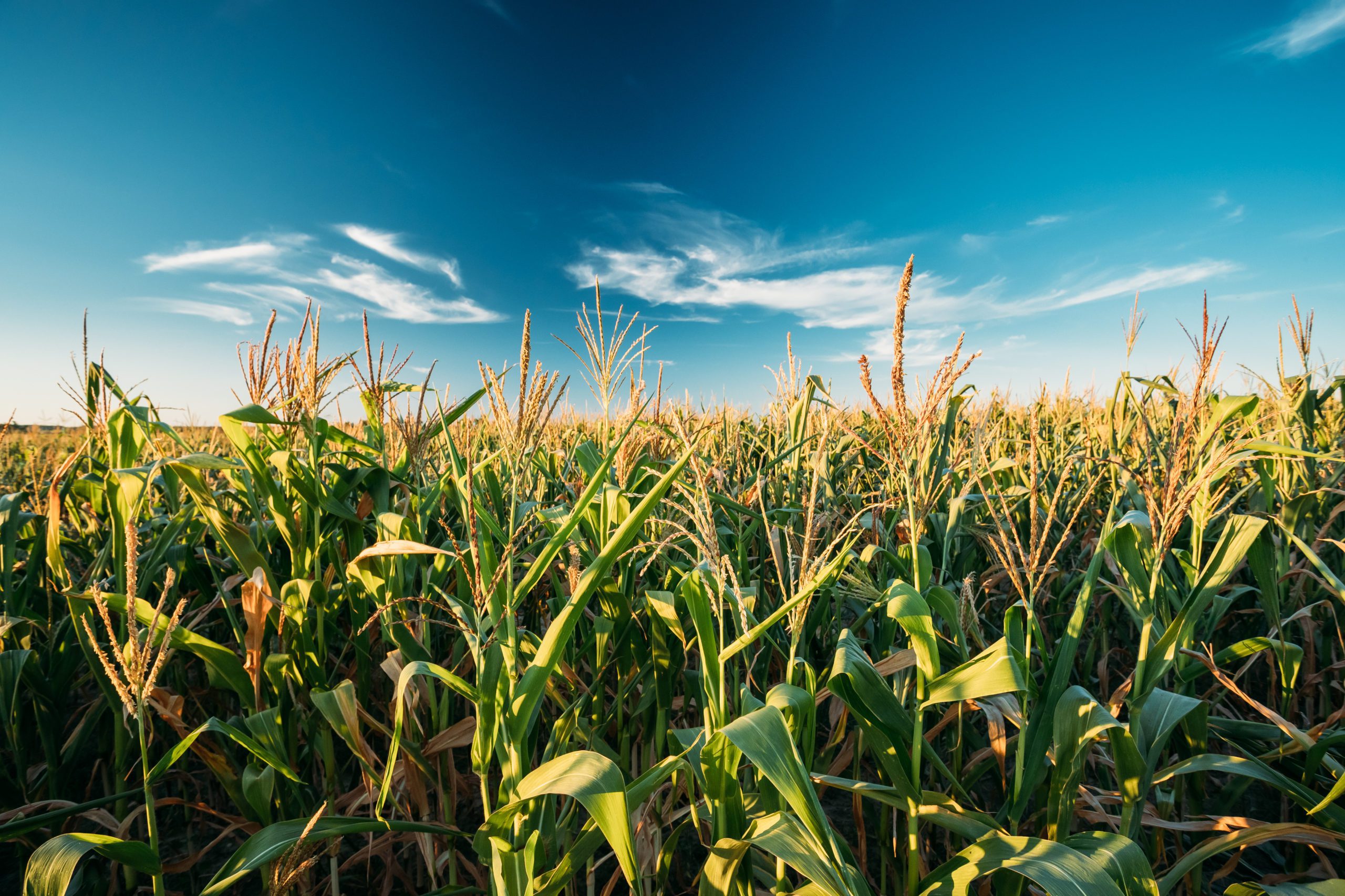 Of these three popular options, we highly recommend choosing 100% recycled poly mailers for your business and shipping needs.
Choosing the Right Poly Mailer
Poly mailers that are made from polyethylene are often used to ship smaller items and can be found in a variety of colors. Poly mailers are a sustainable option because they are reusable and recyclable. Additionally, Polymailers are durable and protect your items during shipping.
When choosing a Polymailer, you need to keep in mind the size and weight of the item you want to ship. You will also want to choose a Polymailer that is the right color for your brand. Polymailers are an eco-friendly alternative to traditional packaging options and can help you reduce your carbon footprint.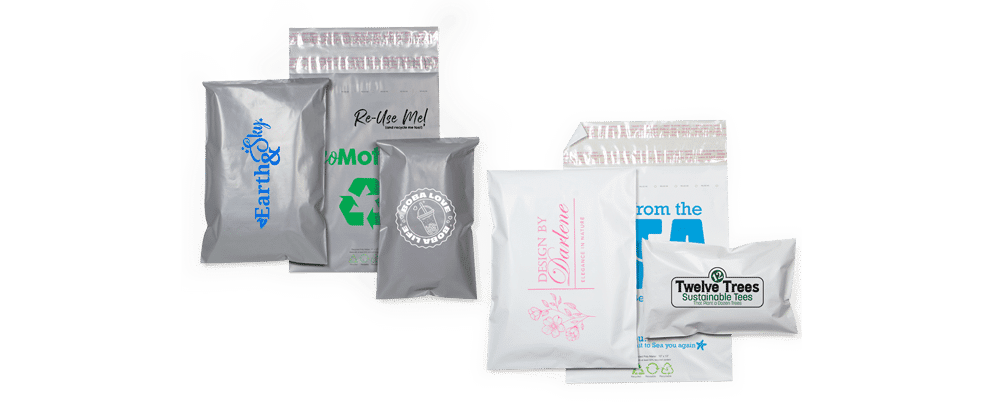 The most common thicknesses are 2.5 millimeters and 3 millimeters, but you can also find thinner options like 1.5 mil. Polymailers have a seal strip that helps to keep the contents secure during shipping. When choosing a poly mailer, it is important to consider the thickness and the type of seal strip. Polymailers with a thicker gauge are more durable and less likely to puncture, but they may be more expensive. Cheaper poly mailers may be thinner, but they are more susceptible to damage, and they may not offer the same level of protection.
Poly mailers are a great way to ship items to your customers. They are durable and can be reused. The top seal strip allows the customer to reseal the Polymailer, making it easy for them to return or exchange an item. Poly mailers are a great way to reduce your shipping costs and carbon footprint.
Contact Us to Customize your Poly Mailer today!
Choosing the Right Size
We offer eight different sizes of our white poly mailers and six different sizes of our gray poly mailers. You are likely to find one or more sizes that will work beautifully for your business. Our smallest one is 6×9 polymer, which is great for baby clothes or socks or an extra small t-shirt, and our most large sizes are 24 by 24 Really great for blankets or huge jackets, and small pillows go very well in this one.
There are several other poly mailer sizes available, so we encourage you to visit our Poly Mailer Page to learn more about poly mailers and find the right size for what you're shipping. Generally, we suggest that you lay out your items, measure around them, and then choose your poly mailer based on those measurements.
Benefits
There are many benefits to using poly mailers for shipping purposes.
Protection. They are very strong and can protect items from being damaged during transit.
Compact. They are lightweight, which helps to keep shipping costs down.
Convenient. The tear strip makes it easy to open the package once it has arrived at its destination.
Recyclable. Poly mailers can be recycled to minimize your carbon footprint.
Frequently Asked Questions (FAQs)
Can I order samples?
Choosing a mailer that best reflects your business can be a process. We offer samples of our poly-mailers and up to any five items so you can decide if our quality matches your standards. The best part? We offer samples free of charge. We send out free samples to you within 24-48 hours after placing your order.
You can place your order for a free sample here.
What shouldn't be shipped in a poly mailer?
 Poly mailers are not suited for fragile items or bulky items that may require more space or cushioning in transit. Shipping boxes or bubble mailers are best in this case. Or, you can browse our protective packaging to pair with your poly mailer.
 How do I customize my mailer?
 If you know the benefits of customizing your shipping materials and would like to begin your customization process, we guide you step by step. If you would like the help of a representative, simply contact us on our Custom Mailer Page, and we will respond ready to assist.
Shop Poly Mailers & Related Products

SHOP NOW


SHOP NOW


SHOP NOW


SHOP NOW

View Recent Informative Posts
Be the first to get discounts and product news