Wrapping Up Little Treasures – Choosing the Right Size Jewelry Boxes
A guide to sustainable and practical jewelry box packaging
Sustainable packaging is important due to the increasing concern of environmental impacts of human activities on the planet. Using eco-friendly packaging materials not only helps in minimizing waste and reducing carbon emissions but also promotes a more sustainable and responsible approach to doing business. EnviroPackaging offers recycled kraft jewelry boxes, providing a range of sizes and colors suitable for various types of jewelry, accessories, trinkets, and more. Browse our full collection here: Jewelry Boxes
Common Questions about Jewelry Boxes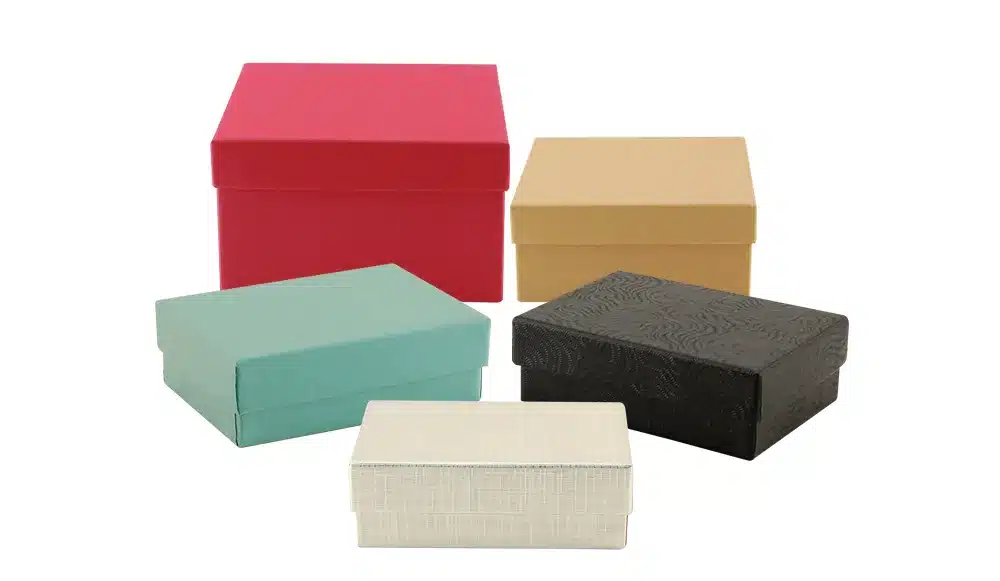 How do I choose the right Jewelry Boxes?
When choosing a jewelry box, it is important to consider both the aesthetics and functionality of the box. Sustainable and green packaging, such as the kraft jewelry boxes offered by EnviroPackaging, allows you to make an environmentally conscious choice. These boxes are made from recyclable materials and are biodegradable, minimizing their impact on the environment. Additionally, EnviroPackaging offers a variety of sizes and colors, allowing you to select a box that suits your jewelry collection while still prioritizing sustainability.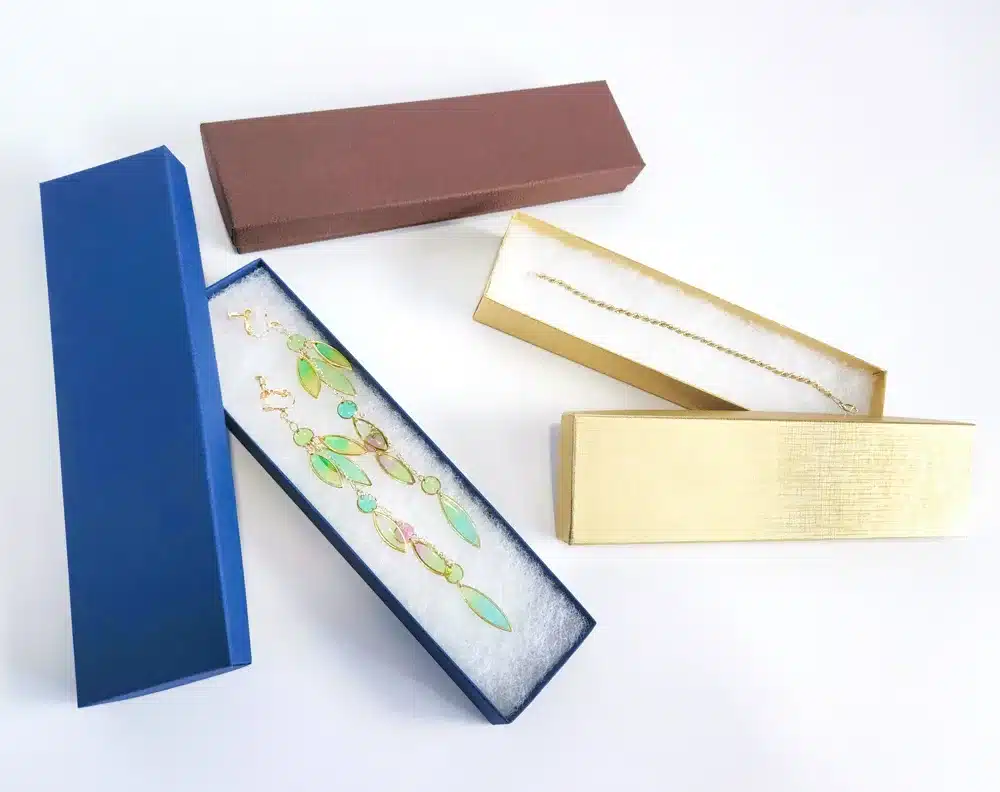 What is the average size of a Jewelry Box?
The average size of a jewelry box can vary depending on the type of jewelry it is intended to hold. There are small jewelry boxes designed for storing individual pieces such as rings or earrings, as well as larger ones for necklaces, bracelets, or multiple pieces. EnviroPackaging offers a range of sizes to cater to different jewelry types and quantities, ensuring that you can find the right fit for your needs. See the end of the article for a sizing guide on picking the right size for your jewelry.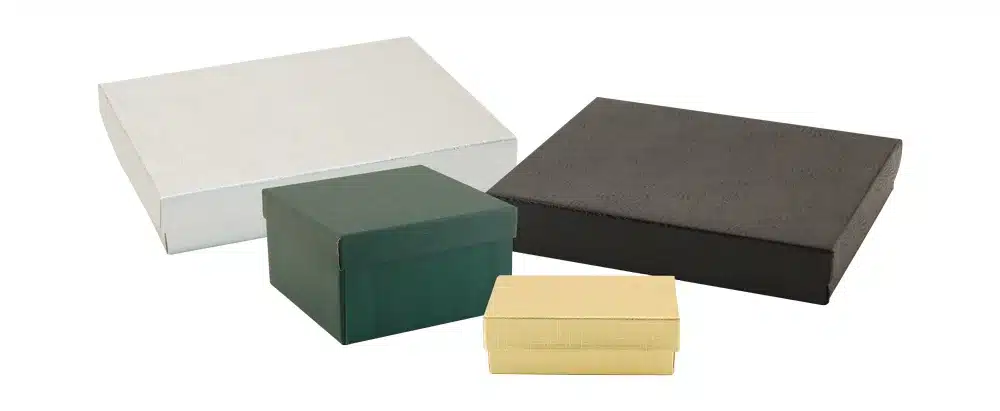 Are you supposed to keep Jewelry Boxes?
Yes, it is advisable to keep jewelry boxes as they serve multiple purposes. Jewelry boxes provide a safe and organized storage solution for your precious pieces, protecting them from damage or loss. By keeping your jewelry in dedicated boxes, you can prevent tangling, scratching, or misplacing your items. Sustainable and green jewelry boxes from EnviroPackaging not only fulfill this function but also align with your eco-conscious values, as they are made from recyclable materials.

How thick should a Jewelry Box be?
The thickness of a jewelry box can also vary depending on its design and the materials used. The ideal thickness should provide adequate protection for the jewelry inside while maintaining a compact and convenient size. EnviroPackaging's kraft jewelry boxes are designed with the optimal balance of thickness to ensure durability and protection for your jewelry, without unnecessary bulk. Request a free sample jewelry box today and test the sturdiness of our products for yourself!

What is a suitable material for a Jewelry Box?
A suitable material for a jewelry box should provide both aesthetic appeal and functional durability. Our favorite materials, recycled kraft paper and cardboard, are becoming increasingly preferred for jewelry boxes due to their eco-friendliness. These materials are recyclable, biodegradable, and renewable, making them an excellent choice for sustainable and green packaging. They can also be made to look very beautiful with a wide variety of finishes, texture, and tints. Check out our Full Collection now!
In summary, when choosing a jewelry box, it is important to prioritize sustainability and opt for green packaging solutions. EnviroPackaging offers a wide range of green sustainable kraft jewelry boxes in various sizes and colors, catering to different jewelry types and quantities. By selecting eco-friendly packaging, you can contribute to reducing environmental impact and promote a more sustainable approach to packaging.
Guide for selecting the right size jewelry gift box: