How to Make Your Holidays Joyful & Sustainable
The holiday season brings laughter, warmth, and joy, but it can also stir up a whirlwind of gift wrapping and decoration preparations. 
Amid the festive bustle, there's a brilliant and eco-conscious way to manage your Christmas packaging needs: by diving into the world of bulk shopping with EnviroPackaging. 
But this isn't all about saving money. It's about crafting a holiday season that treads lightly on the planet. In this guide, we'll explore how shopping in bulk with EnviroPackaging can make your holiday preparations both cost-effective and sustainable.
Wholesale Eco-Friendly Packaging for a Green Christmas: The Financial & Environmental Joys of Bulk Shopping
Before diving into the details, let's unwrap the wonderful dual benefits of bulk shopping for Christmas packaging.
Wholesale Eco-Friendly Packaging for a Green Christmas
Before diving into the details, let's unwrap the wonderful dual benefits of bulk shopping for Christmas packaging.
Cost Savings

Buying in bulk is like discovering a hidden treasure trove of discounts.. When you shop for your Christmas packaging in large quantities, you unveil lower prices per unit, translating to substantial savings for your bottom line. This means you can embrace premium-quality eco-friendly packaging materials without emptying your holiday pockets.

Environmental Impact

By purchasing your packaging materials in bulk, you're gifting the planet with a lighter load. This reduction in packaging waste paints a picture of a healthier environment. Our uncompromising commitment to eco-friendly options ensures that your choices create minimal ripples on the planet.
Your Go-To Destination for Eco-Friendly Packaging
EnviroPackaging stands out as your trusted, reliable, and eco-conscious supplier for all your Christmas packaging needs. Here's why you should make us your guiding star for this eco-friendly Christmas journey: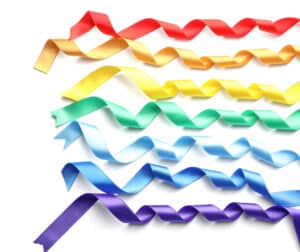 Low Price Guarantee: We proudly offer eco-friendly packaging options with our budget-friendly low price guarantee. You can shop confidently, knowing that you're getting the best prices on the market for sustainable packaging materials.
Dual-Coast Shipping Options: With our dual-coast shipping options, you'll save money while you lower your carbon footprint. With strategically located distribution centers, your orders reach you faster and more efficiently, ensuring a seamless and eco-friendly shopping experience.
Wide Product Selection: From paper gift bags to festive holiday tissue paper, ribbons, and much more, EnviroPackaging offers an extensive range of eco-friendly products. You'll find everything you need to make your holiday packaging not only sustainable but also visually appealing.
Expert Assistance: Our team of packaging experts is available Monday through Friday to assist you. Whether you need advice on product selection, customization options, or any other packaging-related queries, our experts are ready to help!
Same-Day Shipping: Most orders ship the same day, ensuring you receive your packaging materials promptly. The quick turnaround time is especially beneficial during the busy holiday season when time is of the essence.
Free Shipping on Bulk Orders: Want to save even more green? Our customers get free shipping on online orders over $1,000, allowing you to enjoy quality eco-friendly packaging materials without additional shipping costs.
Bulk Shopping for a Greener & Merrier Holiday Season
This holiday season, you're invited to step into the enchanting world of bulk shopping for your holiday packaging needs. When you shop at EnviroPackaging, you reduce packaging waste and reduce your carbon footprint. Then you can unlock a world where holiday preparations are as economical as they are eco-friendly.
Browse our wide selection of sustainable packaging materials, and embark on a greener and merrier holiday season! Shop now >