Leading Foodservice Trends for Sustainable Food Packaging
Many restaurants this year concentrated on providing take-out food because they were still dealing with the pandemic's effects.
This year revealed fresh trends focusing on the packaging of food. Green packaging, including recyclable or compostable materials, has gained popularity. Customers are requesting more environmentally friendly options as they become aware of the effects on the environment. Due to bigger problems like single service options to lessen cross-contamination and the spread of germs, this slowed down during the pandemic. But nearly 3 years after the pandemic began, many customers are once more looking for more environmentally friendly packaging.
In addition to the fact that more and more individuals are actively looking for more environmentally friendly alternatives, many of the laws and restrictions that were previously announced before the epidemic and postponed are now being implemented.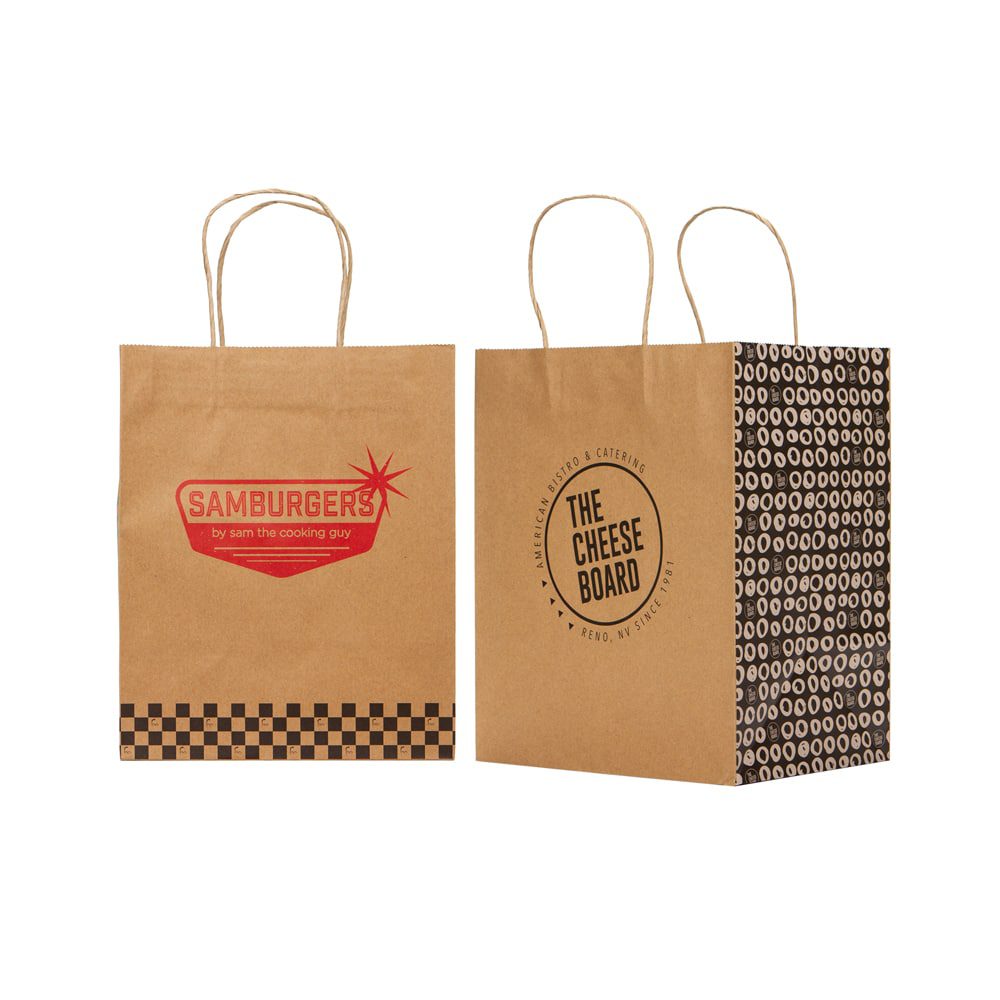 For instance, the New York State styrofoam ban, which started in January 2022, has an impact on the foodservice packaging items that companies in the state can provide to their clients. Maintaining client satisfaction and repeat business by providing sustainable packaging and foodservice items will help you stay in compliance with laws as they evolve.
Three main sustainability ideas have become increasingly popular in recent years. We'll discuss what these evolving trends mean for you below, along with any potential options you might want to consider.
Defining sustainability: how do you do it?
In the western world, the average consumer handles over 50 packaged products a day. As a result, people today are more aware of their ecological footprint. As a result, people today are more aware of their ecological footprint. It is now so prevalent in every aspect of our lives and is given such importance because it contributes to a product's sales.
In addition, sustainable packaging is now a focus and drive.
What makes packaging sustainable?
In order to qualify as sustainable packaging, it must be conceived in a responsible manner from the beginning. It must be designed to last a lifetime, manufactured with 100% renewable energy, and recycled efficiently to provide unremitting use for decades to come.
How can food industry players contribute?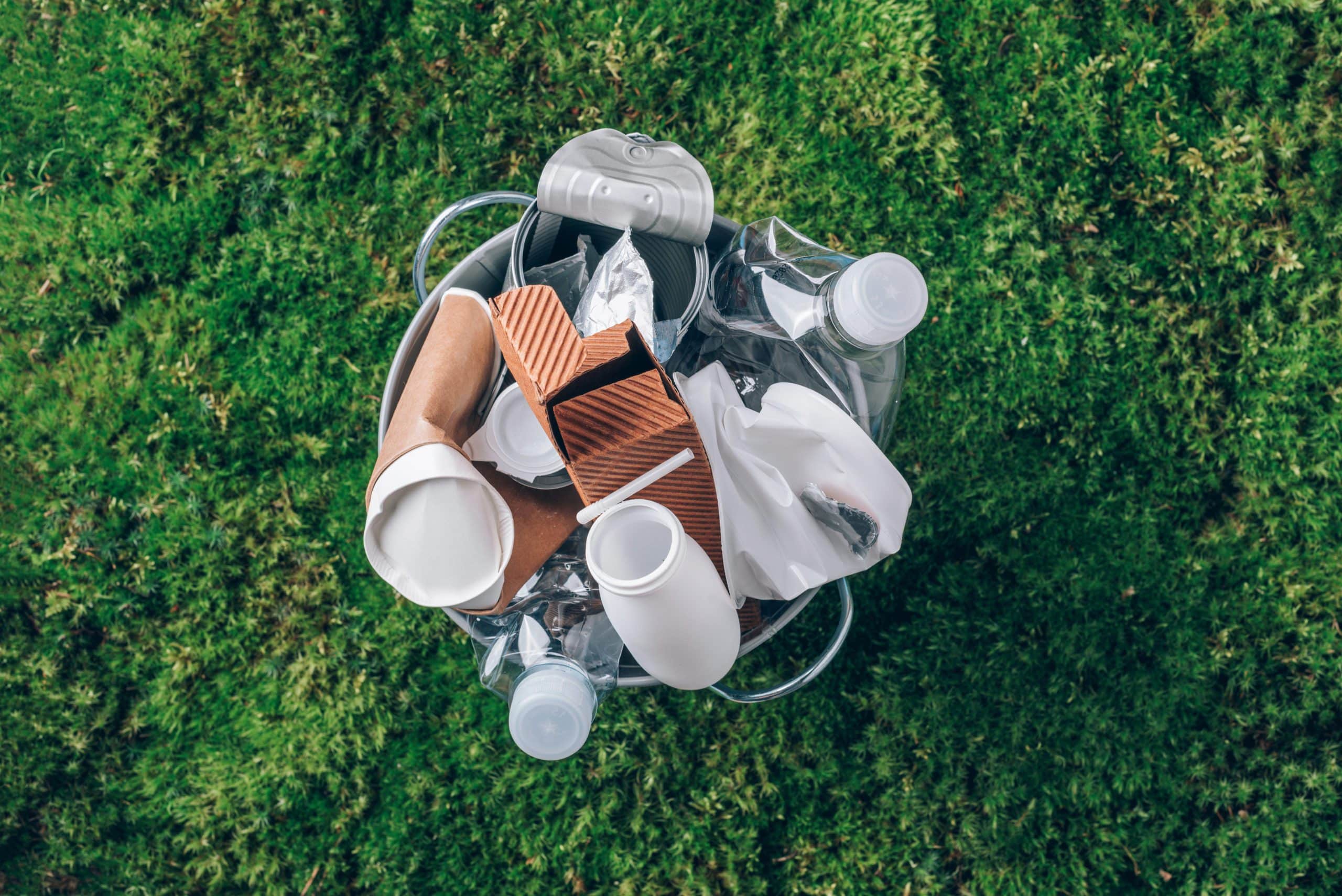 It is critical for food companies to consider the following as they set and achieve sustainability goals:
Create recyclable packaging.

Promote green packaging by educating consumers about packaging labels.

Reuse packaging whenever possible.

Make packaging more sustainable by using more sustainable materials.

Choosing renewable materials is a good idea
What New Trends In Food Packaging Are There?
Trends in foodservice packaging shifted swiftly to sustainability. The significant changes that are taking place will have an impact on how your foodservice operation packages and serves food and beverages to clients.
Among these trends are:
Alternatives to Single-Use Plastic Bags
Tamper Evident Packaging
Use of Alternatives to Plastic
1. Alternatives to Single-Use Plastic Bags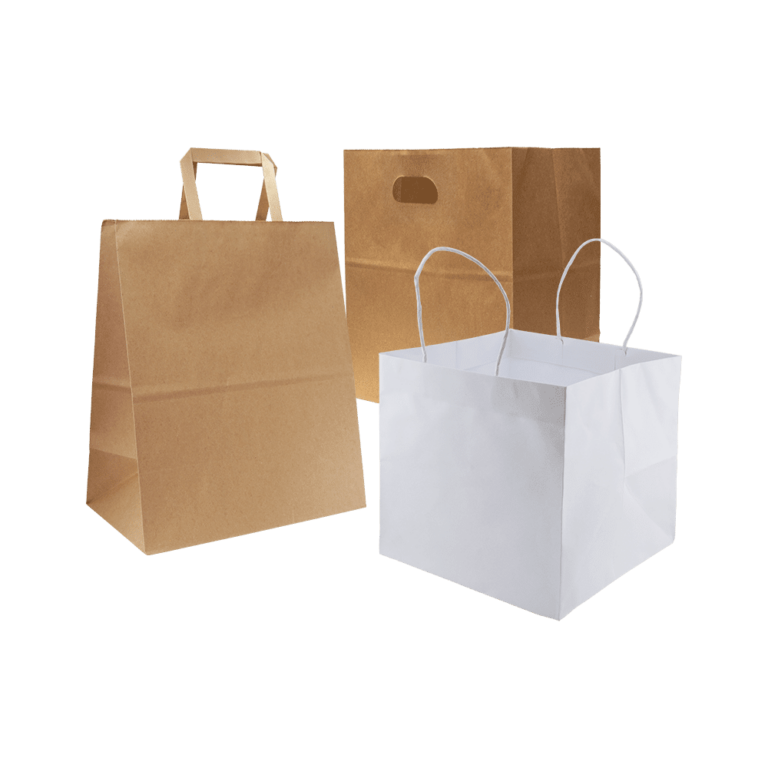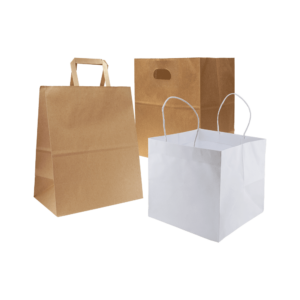 Most American states and localities have passed legislation banning or charging a fee for the use and distribution of single-use plastic bags.
Due to improper recycling, more than 87% of old plastic bags end up as trash on the ground and in waterways. Plastics take years to decompose, and even then, they don't completely degrade. States and localities all around the United States have enacted laws that make it illegal for businesses to give their customers plastic bags, in an effort to reduce the amount of litter made up of plastic bags. There are some states, including New Jersey, that don't allow businesses to sell single-use plastic or paper bags.
For instance, the new rule states that "starting May 4, 2022, all Stores (including retail), Food Service Businesses, and Grocery Stores are prohibited from selling to, or distributing single-use plastic carryout bags to, their customers. Additionally, grocery stores larger than 2,500 square feet are only permitted to offer or sell reusable carryout bags rather than single-use paper bags.
Businesses are not allowed to sell or provide single-use plastic bags in some places, such as Philadelphia and Washington State, but if the paper bag complies with certain requirements, it is OK. As a result, many foodservice establishments are switching to alternatives to plastic bags. The benefits of alternatives to plastic bags include multiple uses and less chance of improper disposal of plastics.
Paper, nylon, cloth, PET (polyethylene) non-woven fabric, polypropylene fabric, and reusable plastic bags are some substitutes for single-use plastic bags.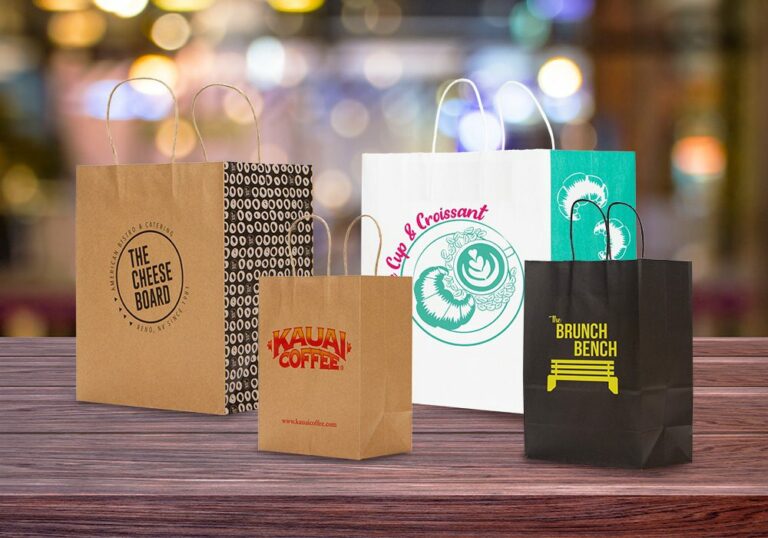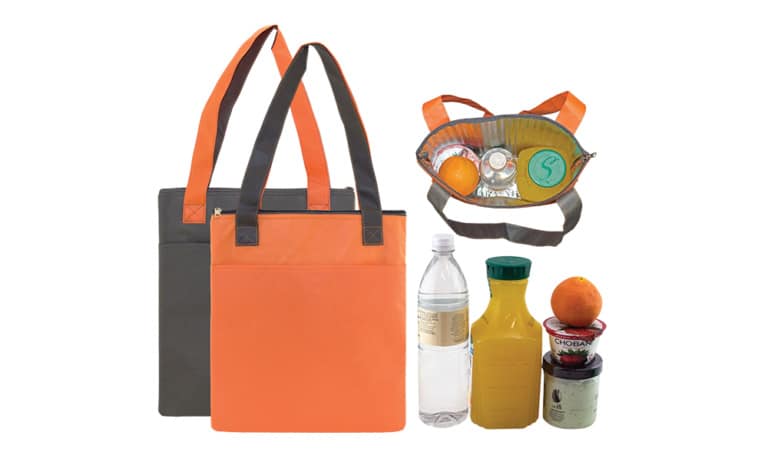 Replace Single-Use Plastic Bags with Kraft Paper
In some places where single-use plastic bags are prohibited, the substitutes must likewise have stitched handles and be made to be used again in order to prevent them from ending up in the trash. You can provide your consumers alternatives to plastic bags that will maintain your company in conformity with regional laws. To be more sustainable, even if there isn't yet a ban or restriction in your area, you can still provide alternatives to plastic bags, such a recyclable and compostable paper bags!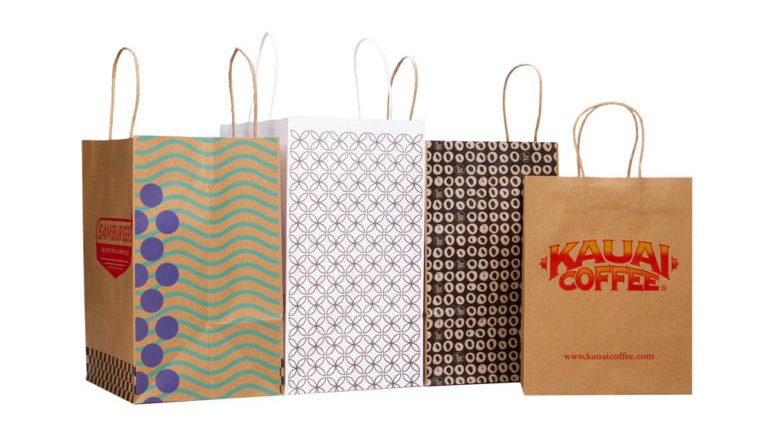 What is the advantage of using paper bags over plastic bags?
Paper bags are already replacing plastic bags on a daily basis. The most common reasons for replacing them are:
Paper absorbs carbon dioxide, reducing CO2 emissions into the atmosphere. Besides paper pulp, kraft paper uses wood residues from sustainable forests. It plays an even more significant role ecologically.

The paper industry repopulates large tracts of land, reducing climate change. Air we breathe is clean and has a healthy oxygen level because of trees.

They help the forest grow: We plant trees where we get wood, so the forest mass grows. Over time, this implies continuous repopulation and increased forest mass.

Paper and its derivatives are affordable and easy to acquire, even for companies with limited budgets. Print your logo and legend on them, and make them more elegant than plastic bags.
Even at a reduced price, you can get good-quality reusable bags.
To meet the needs of each shipment, they are also available in a variety of formats and sizes.
2. Tamper Evident Packaging
Added security is the perk that tamper-evident packaging offers you and your clients the most. Some instances of product tampering are more harmless, and consumers may simply wish to "test before they buy" by tasting your food product. However, in more grave and worrying instances, as was already indicated, people deliberately attempt to injure your food product or the final consumer.
Tamper-evident packaging will notify a customer that your product may have been altered in some way, whether it was done maliciously or inadvertently.
Customers can choose another package and prevent contamination when they can clearly see that your product is no longer in its original state. By doing this, you can prevent losing your food delivery customers.
Tamper Evident Packaging Causes Customer Loyalty to Rise
Customers desire to purchase things that are secure for them and their family. A tamper-proof packaging for food indicates your concern for your customers' safety. Customers who realize that the company providing their food recognizes the importance of safety will be more devoted.
Repeat business and higher revenues might result from improved client loyalty. One-third of customers worldwide firmly believe that protective packaging increases consumer perception of the brand and increases likelihood of brand purchase.
This is crucial for foodservice businesses where takeout or delivery of meals is common. Customers want to feel confident that the goods will travel without unexpectedly opening and spilling.
3. Use of Alternatives to Plastic
Are you aware that a significant portion of plastics are not recycled after use? In actuality, only 9% of all plastic debris created during the past 70 years has been recycled. As a result, there has been an increase in demand for alternatives to plastic in the foodservice industry. Other plastic foodservice items have come under examination, even though many coastal states and localities have outlawed the single-use plastics we've discussed, including bags and containers.
Shop our food service packaging solutions here
One of the biggest contributors to carbon footprint is single-use plastic
The very durable nature of plastic means that plastics could take thousands of years to break down in the environment, thereby causing harm to the health of our ocean and the life within it.
Final Reflections
The food industry is one of the biggest contributors to the environmental problem. The packaging materials used by this industry are often non-biodegradable, and they take a long time to decompose. In order to address this problem, many companies have started using sustainable packaging for their products.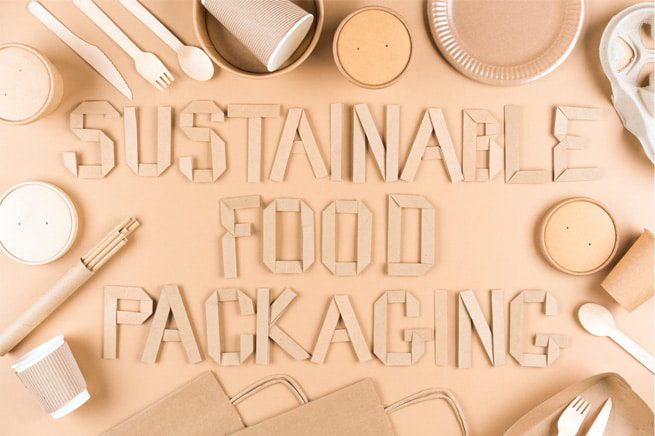 One such example is the use of paper bags as packaging material. Paper bags are  more sustainable than plastic or other materials that are not biodegradable. They also decompose in just a few days, making them more environmentally friendly than other materials.
Sustainability trends are always changing, but this doesn't mean you have to be left behind. With a few steps in the right direction, you can start incorporating sustainable practices in your business, no matter what is happening in the world of sustainability.
With the increasing demand for single-use foodservice products, there has also come a great deal of concern about the environmental impact these products are having on our planet.
Even though sustainability trends are continuously shifting, you can still be ready.
You can be confident that you are giving your consumers the proper products by staying up to date with local restrictions on single-use foodservice items.
A variety of environmentally friendly, sustainable foodservice packaging options are available at EnviroPackaging to keep your company compliant and lessen its environmental effect.
Contact an EnviroPackaging Specialist right now for a thorough evaluation of your foodservice program if you're seeking for the most sustainable foodservice packaging solutions depending on your particular business demands or the laws in your area.
This bag is durable and spacious enough to store everyday essentials, groceries, or clothing. You can customize this tote with your company's name, logo, and/or organizational message Whether for a promotional event or as a gift, this tote is a great giveaway!