Nothing compares to a trip to the farmers market and some fresh produce. Are you a shopper that is preparing to browse? Are you a farmer that is providing the fruits of your labor? Do you manage the local market itself? We have your back! Check out our picks for farmers market packaging. Including farmers market tote bags, boxes, kraft bags and more!
For The Farmers Market Shoppers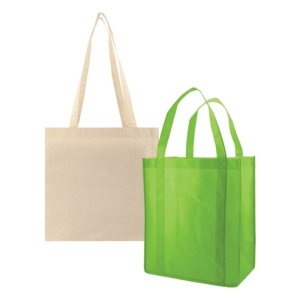 Bringing your own bags to the market? We applaud your eco-sense! Durability and comfort are two characteristics that the ideal shopping bag must have, according to shoppers. Making sure your bag is comfortable to carry and durable enough to hold your fresh market purchases is important. Start looking for bags with robust, natural materials like cotton or non-woven totes with thick, wide handles. These reusable bag types are helping reduce the use of single-use packaging, and they're washable! Whether you are bringing home just a few tomatoes, or a whole watermelon, you are preparing to make it an easy trip with a strong reusable bag.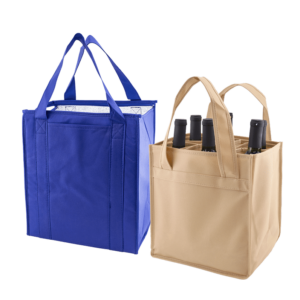 Specialty and seasonal items are highlights of a farmers market. For toting picks like artisanal cheeses, dips, spreads, eggs, fresh pasta, and frozen treats, flexible thermal insulated bags work well. For items like fresh pressed juice, wine, or olive oil, a multi bottle non-woven wine tote is ideal for keeping glass bottles safe. Even better, a versatile wine tote with flexible compartments accommodates a variety of bottle sizes.
For the Farmers at the Market
Ensure that your products present beautifully by utilizing attractive (and useful!) bags and boxes. Take into account how you want your customers to get your products packaged and how to get them home safely. Not everyone remembers to bring their reusable bags to the market. It is therefore a good idea to have some options available which leave a positive lasting impression on customers.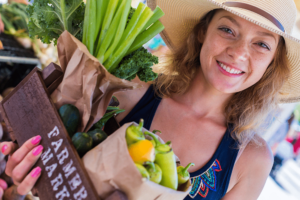 Recycled paper merchandise bags and SOS bags are favorites for farmers market bakers. Food items slip in easily, and sellers can avoid single-use plastic bags. Those would otherwise pile up in the local environment and not break down well.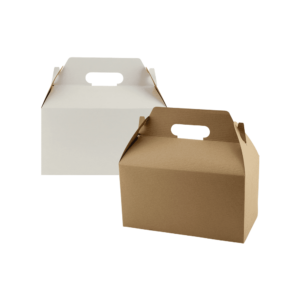 Another bio-degradable packaging option that is a great choice for prepared food items is kraft gable boxes. These boxes store flat for easy transport to the farmers market. They fold up in seconds, and sport a nice handle on top for easy carrying. These boxes are a good option if your merchandise needs a little more support or a rigid structure for safe transporting. Additionally, they also excel in lending your goods a delightful "unboxing" experience when the customer gets them home.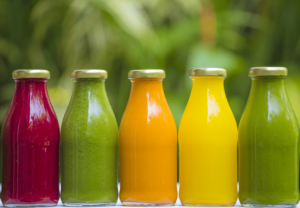 Farmers market sellers of bottled goods can benefit from stocking non-woven wine bottle totes. Whether you're actually selling wines, offering packages of fresh pressed juices, specialty bottles of cooking oils, or even selling handmade candles in glass jars. These totes allow your bottles to be comfortably carried around the market and protect the goods all the way home.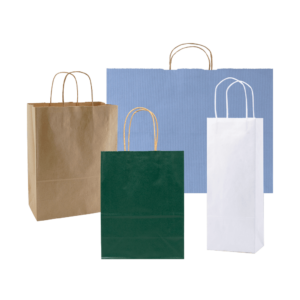 Perhaps the most popular and versatile packaging for any vendor at a farmers market is the recycled paper handled shopping bag. These bags are very low-cost. They come in a variety of great colors and sizes, and work for so many types of items. They make great gifting bags if you're selling items intended for giving. This type of bag is easily dressed up with recycled tissue paper. They're a great green choice.
For the Farmers Market Managers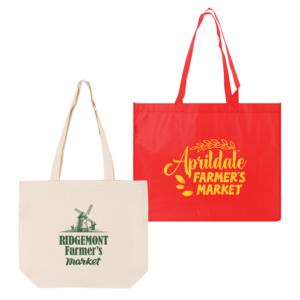 How better to start promoting your local farmers market than with useful customized reusable tote bags? Feature your specific market, your city, or most popular produce right on the bag! Shoppers can then carry them around and fill with delicious fresh foods. Raise funds to keep your market going with non-woven tote bags, cotton tote bags, or insulated totes. Offering these types of reusable bags can help shoppers avoid waste packaging while supporting the market at the same time.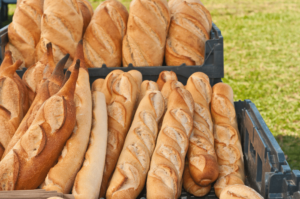 Consider opting for large and roomy bags with sturdy handles. This allows farmers market shoppers to carry more for less. Shoppers will similarly appreciate long handles to accommodate items like fresh baguets or bunches of flowers.
Promoting sustainability in your area can be as simple as selecting an attractive natural cotton tote to offer at your next farmers market. These bags give your effort an immediate conscientious at-a-glance look while backing that up with natural materials that can be used again and again.