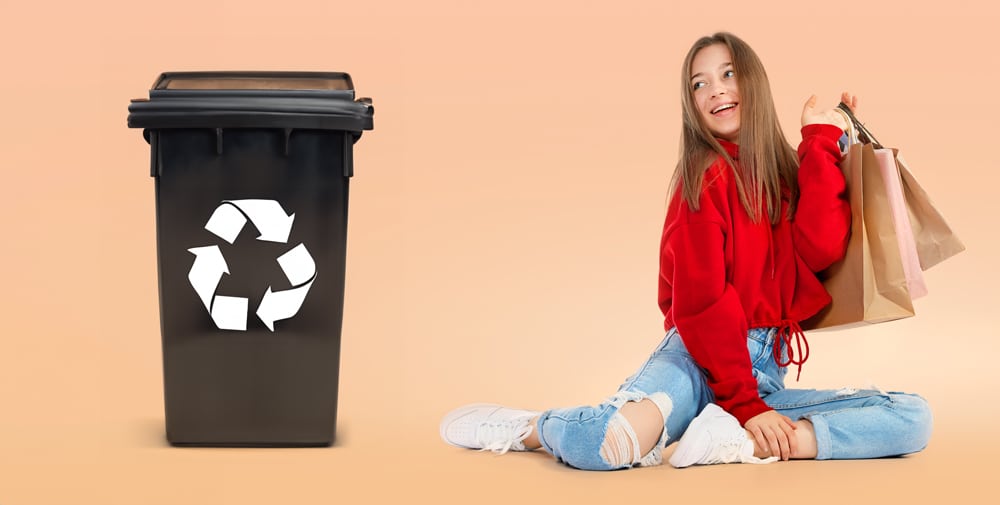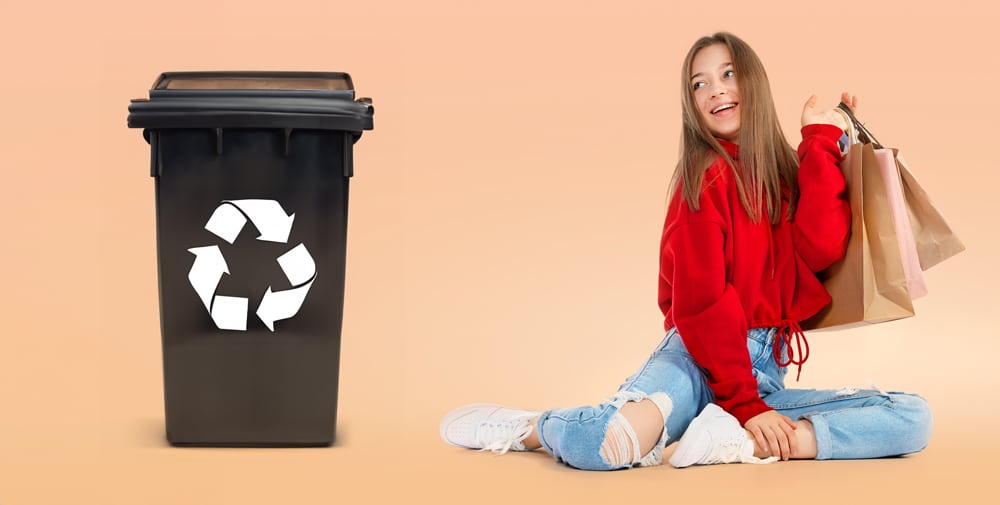 Understanding the life cycle of recycled paper shopping bags showcases how they can contribute to a more sustainable future and can further highlight their environmental benefits. By reducing the demand for new paper, recycling old paper into new bags conserves resources and reduces waste. Choosing recycled paper bags over plastic or non-recycled paper bags supports the circular economy and helps minimize environmental impact.
Here's a simplified breakdown of the stages involved:
Collection and Sorting
The process begins with the collection of post-consumer paper waste, including newspapers, magazines, and cardboard. These materials are carefully sorted to remove contaminants and ensure the highest quality recycled fibers.
Pulping and Manufacturing
The sorted paper is then processed through pulping, where it is broken down into fibers and mixed with water to create a pulp mixture. This pulp undergoes cleaning, refining, and bleaching processes to remove impurities and enhance the quality of the recycled fibers.
Paper Bag Production
The recycled fiber pulp is formed into sheets and then fed into paper bag-making machines. These machines cut, fold, and glue the sheets to create the desired bag shape and size. The bags are inspected for quality control, and any necessary finishing touches, such as handles, are added.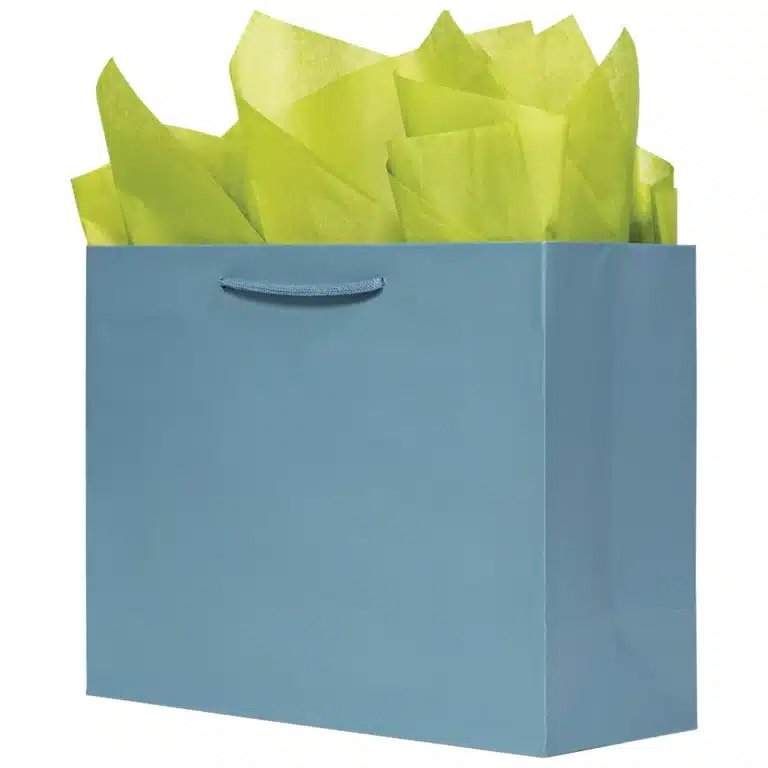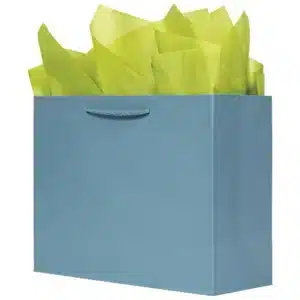 At EnviroPackaging, we are always on the lookout for innovations in the production of our products. We're proud to source packaging solutions like our beautiful 100% paper Gaia Eurototes, which are not only made from recycled materials, but also sport handles which are fully made from paper! They look just like cotton or poly-blended woven handles on the upscale shopping bags we're used to seeing in retail stores, but with the added eco-benefit of being made from renewable and recyclable paper.
Distribution and Usage
Once produced, the recycled paper shopping bags are ready for a new life via distribution to retailers and businesses. They can be used for a wide range of purposes, including grocery shopping & foodservice, retail shopping, hospitality gifts, tradeshows & conventions, and even fundraising. These recycled bags provide a sustainable and eco-friendly packaging solution throughout their usage.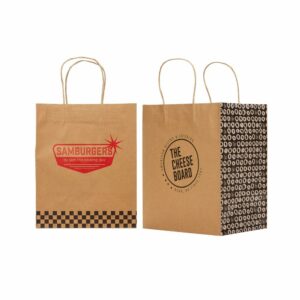 Recycled bags can also be easily customized! EnviroPackaging offers custom printing for all our in-stock recycled shopping bags. We also offer a fully custom bag creation service where you can choose the exact size, shape, color, handles, printing, and more. Are you looking to meet a specific requirement for recycled content in your packaging? Contact us today and speak with our Packaging Experts to start creating your ideal bags and packaging and meet your sustainability goals!
End of Life
Eventually, when recycled paper bags reach the end of their life cycle, they can be recycled once again, closing the loop of sustainability. Used bags are collected, sorted, and processed back into recycled fibers, ready to be used in the production of new paper products.
In conclusion, the life cycle of recycled paper shopping bags highlights the sustainability and eco-friendliness of this type of packaging. By choosing to use recycled paper shopping bags, businesses and consumers are making a conscious decision to reduce waste and help protect the environment. So next time you're offered a recycled paper bag for your shopping, take a moment to appreciate the story of its life cycle – from paper waste to a sustainable solution.