Are you searching for the perfect useful gift for employees, business partners, valued customers, or loved ones? Look no further! EnviroPackaging offers a wide range of high-quality travel gift bags for everyone that are not only functional but also environmentally friendly. Explore our web shop for the best options available. These bags are designed to make every adventure convenient and stylish. Let's dive into the world of travel gift bags and discover why EnviroPackaging is the ultimate destination for your gifting needs.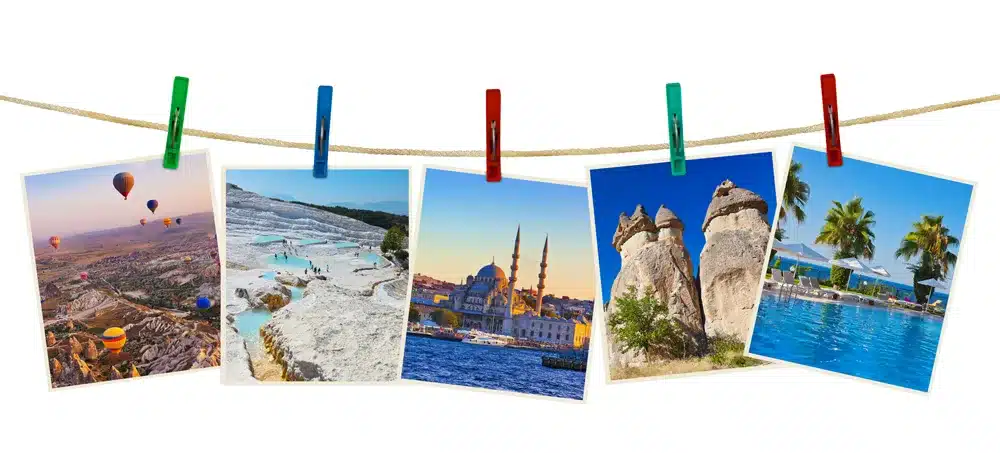 Travel Gift Bags for Adventurers
Whether you're embarking on a weekend getaway or a long-haul trip, a quality bag is essential for organizing your belongings and keeping them secure throughout your journey. EnviroPackaging understands the unique needs of travelers and offers a diverse selection that caters to different preferences and travel styles.
EnviroPackaging: Your One-Stop Shop for Travel Gift Bags
EnviroPackaging is a leading provider of sustainable packaging solutions, offers a comprehensive range of travel gift bags that combine functionality, durability, and eco-friendliness. As a family-owned business with a commitment to sustainable practices, EnviroPackaging has become a trusted name in the industry. With two convenient production & shipping locations and a best price guarantee, we make it easy for customers to find the perfect travel gift bags.
The Best Travel Gift Bags for Every Occasion
Versatile and Spacious Backpacks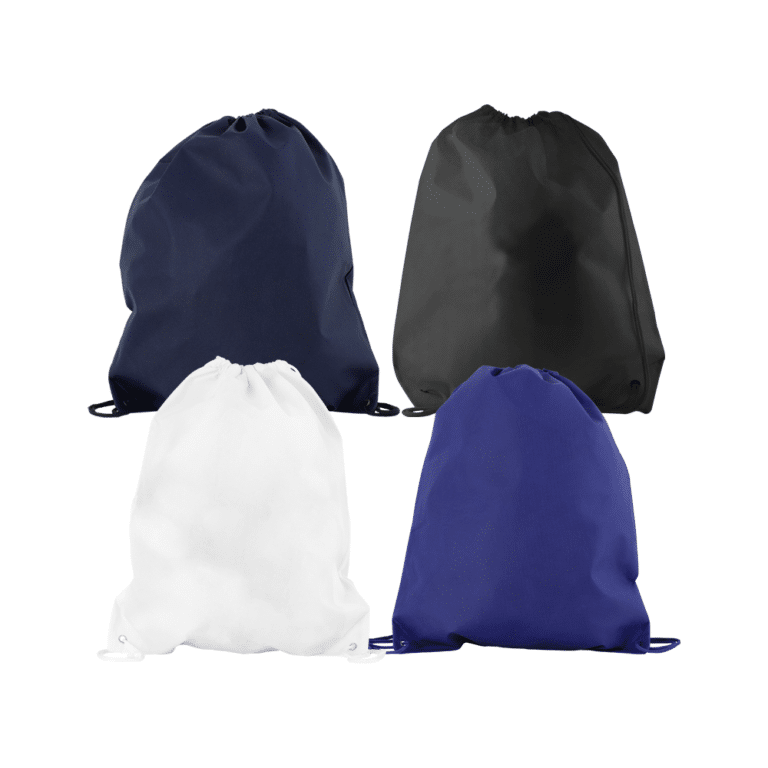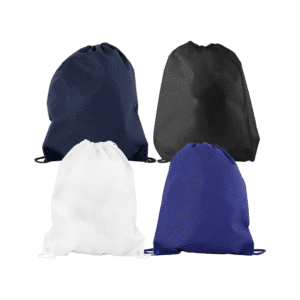 For the adventure seekers who prefer a hands-free approach, backpacks are the ultimate choice. EnviroPackaging offers two versatile backpack sizes for easy storage in all your travels. Their cinch top design makes getting in and out a breeze, and their lightweight construction ensures they don't weigh you down. From hiking trips to city explorations, these backpacks are designed to withstand the rigors of travel while keeping your belongings secure and organized. Choose from a variety of colors. These bags also make an excellent gift for employees travelling for business! With custom printing available, your brand is sure to stand out wherever they go.
Compact and Efficient Carry-On Bags
Traveling by air? Optimize your packing with compact and efficient bags that meet carry-on size requirements. Check out the handy size charts on each bag page to confirm compliance with your preferred airlines rules and regulations. EnviroPackaging's selection of carry-on friendly tote bags combines style with functionality, ensuring that you can breeze through the airport without any hassle. With accessible compartments and durable materials, these bags are built to make your journey seamless. Packing a snack? Check out our insulated totes!
Practical and Organized Garment Bags
Keeping your garments organized is essential for hassle-free travel. EnviroPackaging offers a range of practical Garment Bags that can accommodate all your personal items. With multiple zippered compartments these bags ensure that your items remain secure and easily accessible throughout your trip. Choose from our Suit Bag, Dress Bag, and versatile Compartment Garment Bag to keep your best looks crisp and clean.
Handy Dandy Shoe Bags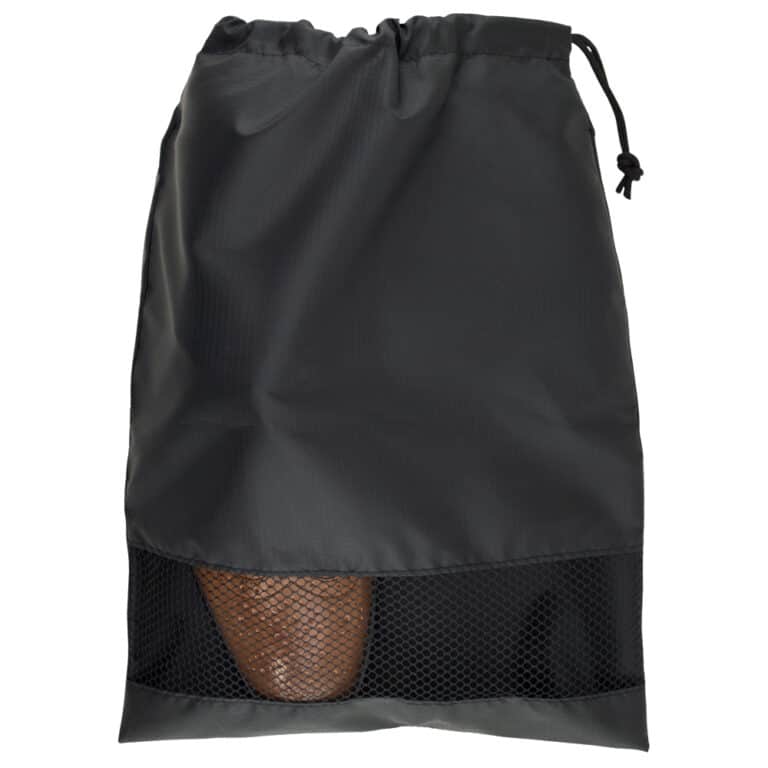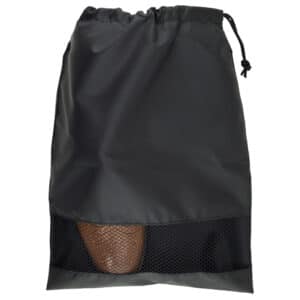 Packing your shoes into your suitcase is a cinch with EnviroPackaging's cinch-top Shoe Bags. These handy travel bags feature a breathable mesh panel to keep your shoes fresh. They also sport a divider panel down the center to keep shoes from scuffing against each other in transit. Separate your shoes from your clothing for a clean trip from start to finish. These bags are also handy for keeping pairs of shoes together when travelling with multiple looks. The mesh window lets you know at a glance what's inside.
Frequently Asked Questions
Q: Are the travel gift bags from EnviroPackaging eco-friendly?
A: Yes, EnviroPackaging is dedicated to sustainable packaging solutions. Our travel gift bags are made from recycled materials and are reusable, ensuring that you can travel with a conscience.
Q: Can I find personalized travel gift bags at EnviroPackaging?
A: Yes, EnviroPackaging offers customization options for their travel gift bags. You can add personal touches such as monograms or logos to create unique and memorable gifts.
Q: What is EnviroPackaging's best price guarantee?
A: EnviroPackaging guarantees the best prices for their travel gift bags. If you find a lower price for the same product elsewhere, we will match or beat that price.
Q: Can someone help me find a good travel gift bag?
A: Absolutely! EnviroPackaging has many associates at two locations who can help you explore our range of travel gift bags to find the right fit. Our friendly staff will be delighted to assist you in finding the perfect bag for your needs.
Q: Are the travel gift bags from EnviroPackaging durable?
A: Yes, EnviroPackaging takes pride in offering high-quality and durable travel gift bags. Our bags are designed to withstand the demands of travel and provide long-lasting functionality.
In Conclusion
When it comes to finding the best travel gift bags for employees, business partners, valued customers, or loved ones, EnviroPackaging is the ultimate destination. Our commitment to sustainable packaging, best price guarantee, and wide range of travel gift bags makes us the go-to choice for every adventure. Explore our selection and find the perfect travel companion for everyone today: Shop Now!

Contact Us Today for More on Travel Gift Bags